This article is incomplete.
This article is missing one or more sections. You can help the BirdForum Opus by expanding it.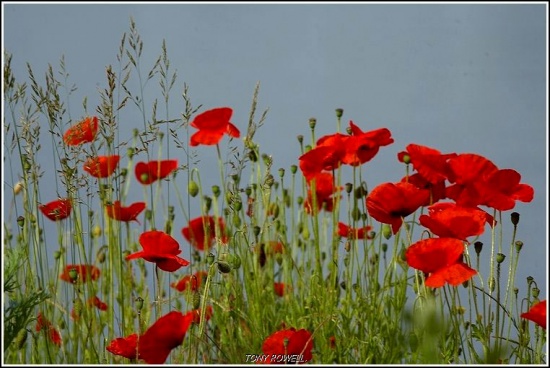 Overview
This Site of Special Scientific Interest is one of the best birding sites in Nottinghamshire. Covering about 150ha the reserve consists of a series of flooded gravel pits as well as areas of scrub and trees with willow, hawthorn and alder. The pits are of various ages and so have different ranges of aquatic and waterside vegetation.
There are more gravel pits a short distance to the south of the reserve some of which are still worked and these can also be good for birds.
The River Trent borders the reserve and overland migrants following the river valley can often be seen.
Birds
Notable Species
Great Crested Grebe, Mallard and Tufted Duck breed and Gadwall, Common Teal and Northern Shoveler are present all year. As elsewhere in Britain the newly dug pits are favoured nesting sites of Little Ringed Plover. Common Tern nests on artificial rafts on Main Pond.
Sparrowhawk, Tawny Owl, Kingfisher and all three British woodpeckers are all resident in the area. The reedbeds hold good numbers of Reed Warbler and Sedge Warbler and other warblers found in the area in summer include Grasshopper Warbler, Chiffchaff and Willow Warbler, both Whitethroats, Blackcap and Garden Warbler.
Tree Sparrow and Corn Bunting are scarce but regular resident birds.
The area is perhaps more important for passage and wintering birds and waterfowl in particular. Mallard, Common Teal and Northern Shoveler are common in winter as are diving duck.
Smaller numbers of Shelduck, Eurasian Wigeon, Gadwall and Northern Pintail also occur and scarcer visitors such as sawbills, wild geese and swans may appear in more severe winters. Great Cormorant, Water Rail and the commoner gulls are present during the colder months and Bittern has been recorded in several recent winters. Common Snipe, Jack Snipe and the occasional Green Sandpiper may also winter in the area.
Merlin and Peregrine Falcon may join the resident Sparrowhawk and Kestrel in hunting over the area. Hedgerows and woodland attract wintering thrushes, tit flocks and finches including Lesser Redpoll and Siskin.
Spring passage regularly brings waders such as Dunlin, Ruff and Curlew, Greenshank, Green Sandpiper and Common Sandpiper. Many of these and both Ringed Plover and Little Ringed Plover prefer the newer pits. Arctic Tern and Black Tern are usually present in small numbers amongst the Common Tern in spring but Sandwich Tern is rare.
Passerines include Whinchat and Northern Wheatear, wagtails and large numbers of Meadow Pipit. Waders are more numerous on autumn passage and the species can then include Oystercatcher, Spotted Redshank and Wood Sandpiper. Hirundine and Swift flocks feeding over the water often attract a Hobby at this time.
Rarities
Rare vagrants recorded at the Attenborough Nature Reserve and surrounding area include three species of diver and the three scarce grebes, and the occasional Fulmar, shearwater and petrel has also appeared.
Squacco Heron and Purple Heron, Little Grebe and Great White Egret, Spoonbill and White Stork have ocurred and rare waterfowl have included Green-winged Teal, Ferruginous Duck and scoters.
Vagrant passerines such as Red-rumped Swallow, Waxwing, Bluethroat, Savi's Warbler and Marsh Warbler and Bearded Tit and Penduline Tit.
Check-list
Birds you can see here include:
Little Grebe, Great Crested Grebe, Great Cormorant, Great Bittern, Grey Heron, Mute Swan, Bewick's Swan, Whooper Swan, Pink-footed Goose, Greylag Goose, Canada Goose, Egyptian Goose, Common Shelduck, Eurasian Wigeon, Gadwall, Common Teal, Mallard, Northern Pintail, Garganey, Northern Shoveler, Common Pochard, Tufted Duck, Common Goldeneye, Smew, Goosander, Ruddy Duck, Eurasian Sparrowhawk, Osprey, Common Kestrel, Merlin, Northern Hobby, Peregrine Falcon, Red-legged Partridge, Grey Partridge, Common Pheasant, Water Rail, Common Moorhen, Eurasian Coot, Little Ringed Plover, Ringed Plover, Golden Plover, Grey Plover, Northern Lapwing, Dunlin, Ruff, Jack Snipe, Common Snipe, Eurasian Woodcock, Black-tailed Godwit, Whimbrel, Eurasian Curlew, Spotted Redshank, Common Redshank, Common Greenshank, Green Sandpiper, (rare W), Wood Sandpiper, Common Sandpiper, Ruddy Turnstone, Little Gull, Black-headed Gull, Common Gull, Yellow-legged Gull, Lesser Black-backed Gull, Herring Gull, Great Black-backed Gull, Black-legged Kittiwake, Common Tern, Arctic Tern, Black Tern, Feral Pigeon, Stock Dove, Common Woodpigeon, Eurasian Collared Dove, European Turtle Dove, Common Cuckoo, Tawny Owl, Long-eared Owl, Short-eared Owl, Common Swift, Common Kingfisher, Green Woodpecker, Great Spotted Woodpecker, Lesser Spotted Woodpecker, Sand Martin, Barn Swallow, Northern House Martin, Meadow Pipit, Yellow Wagtail, Grey Wagtail, Pied Wagtail, Common Wren, Dunnock, Eurasian Robin, Whinchat, European Stonechat, Northern Wheatear, Eurasian Blackbird, Fieldfare, Song Thrush, Redwing, Mistle Thrush, Common Grasshopper Warbler, Sedge Warbler, Common Reed Warbler, Lesser Whitethroat, Common Whitethroat, Garden Warbler, Blackcap, Common Chiffchaff, Willow Warbler, Goldcrest, Spotted Flycatcher, Long-tailed Tit, Marsh Tit, Willow Tit, Coal Tit, Blue Tit, Great Tit, Common Treecreeper, Great Grey Shrike, Common Magpie, Eurasian Jackdaw, Rook, Carrion Crow, Common Starling, House Sparrow, Eurasian Tree Sparrow, Chaffinch, Brambling, European Greenfinch, European Goldfinch, Eurasian Siskin, Eurasian Linnet, Lesser Redpoll, Common Bullfinch, Yellowhammer, Reed Bunting, Corn Bunting
Other Wildlife
As well as birds these gravel pits attract a range of insects of interest and damselflies and dragonflies in particular with Four-spotted Chaser, Southern Hawker and Migrant Hawker present.
Site Information
There is birding interest all year at Attenborough but passage periods will produce the greatest variety.
History and Use
To do
Areas of Interest
To do
Access
The reserve is situated at Beeston about 8km south-west of Nottingham and reached on the A6005. The main car-park is signposted via Barton Lane on the A6005 between Beeston and Long Eaton. There are various footpaths around the reserve and a hide overlooking one of the best areas, the Delta Sanctuary.
For the working pits off the reserve either walk to the river and follow the footpath to the south for 3km, or, return to the A6005 and head south to a petrol station where there is a left turn, New Tythe Street. Follow this to the parking area at the end.
Contact Details
Tel: 0115 9721777
External Links
Content and images originally posted by Steve
Reviews
anthony29uk2001's review

I have just created a web site all around one part of the gravels, I have done it as I love the area, I just like nature in general! and this reserve has it all. I will give you my web site which will able you to look around!
There aren't many photos on it, but I hope to put more as time goes by!
The only charge at the reserve is for the car park!
Pros

car park
visitors' centre with very good food!

Cons

train service not too good
better on Saturdays!