| | |
| --- | --- |
| Looking for something? Search for it here. | |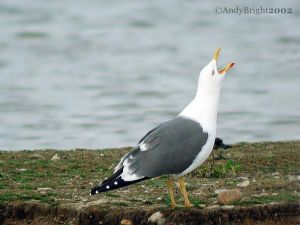 Distribution
A common and widespread gull in the north of the region. Breeds in Greenland, Iceland, the Faroes and British Isles, in Portugal and north-west Spain and from Brittany to Denmark, coastal Norway and Sweden, inland in Finland and north-west Russia and also on the coast of northern Russia.
Habitat
In winter these birds can be found amongst mixed species gull flocks both on the coast and inland, often frequenting landfill sites. On passage these birds can occur anywhere.
Getting Started
If you're looking for a particular bird, place, or anything else related to the birding world, try searching for it using the search box at the top, or to the left, of this page. You can also get an overview of all the birds, bird song, locations or other wildlife by using the tabs above.

Statistics
Articles: 12,866
Files: 23,288