This article is incomplete.
This article is missing one or more sections. You can help the BirdForum Opus by expanding it.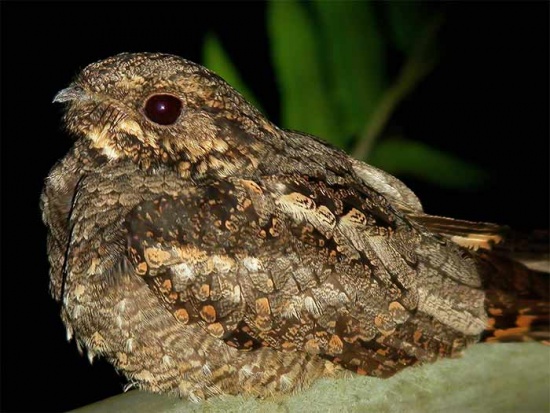 Caprimulgus jotaka
Identification
Distribution
From southeast Siberia, Korea, Japan, east and south China to Burma, Bangladesh, Nepal to Pakistan.
Northeastern birds winter in Indochina, the Philippines, Malaysia, Singapore and Indonesia. Fairly common in most of its range but scarce in Singapore. Accidental vagrant to Aleutian Islands, Alaska.
Taxonomy
Formerly considered conspecific with Jungle Nightjar and Palau Nightjar.
Subspecies
Two subspecies recognized:
Habitat
Forests (different types), open woodland, scrubland, farmland, plantations. In the Himalayas in sparsely vegetated ravines. In winter also recorded in big cities.
Behaviour
Nocturnal. Roosts in trees (quite high) and on boulders. Sings from perch or ground.
Breeding
Breeding time different throughout range. May to August in Japan. Lays 1 - 2 eggs on bare ground, usually rocks, covered by vegetation. No nest.
Movements
Movements of this species are poorly understood. The northern jokata is highly migratory. Southern races maybe sedentary with some altitudinal movements.
References
Clements, J. F., T. S. Schulenberg, M. J. Iliff, D. Roberson, T. A. Fredericks, B. L. Sullivan, and C. L. Wood. 2014. The eBird/Clements checklist of birds of the world: Version 6.9., with updates to August 2014. Downloaded from http://www.birds.cornell.edu/clementschecklist/download/
Gill, F and D Donsker (Eds). 2014. IOC World Bird Names (version 4.3). Available at http://www.worldbirdnames.org/.
Rasmussen, PC and JC Anderton. 2005. Birds of South Asia: The Ripley Guide. Barcelona: Lynx Edicions. ISBN 978-8487334672
Birdforum thread discussing taxonomy of Nightjars and Frogmouths.
Recommended Citation
External Links
GSearch checked for 2020 platform.