This article is incomplete.
This article is missing one or more sections. You can help the BirdForum Opus by expanding it.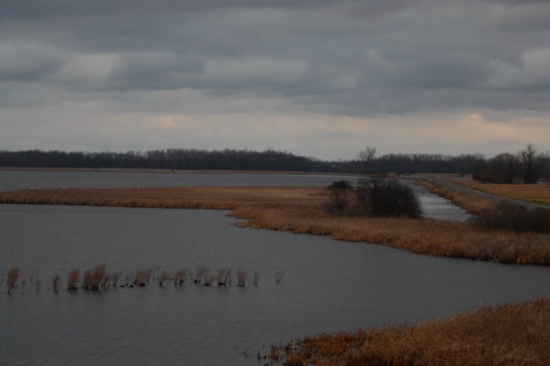 Overview
The Montezuma NWR is located at the north end of Cayuga Lake in New York State, and consists of more than 7,000 acres. A map of the refuge is available here.
Birds
242 bird species
Notable Species
Rarities
Check-list
Birds you can see here include:
Snow Goose, Canada Goose, Wood Duck, Gadwall, American Wigeon, American Black Duck, Mallard, Blue-winged Teal, Northern Shoveler, Northern Pintail, Green-winged Teal, Canvasback, Redhead, Ring-necked Duck, Pied-billed Grebe, Great Blue Heron, Great Egret, Black-crowned Night-Heron, Osprey, Bald Eagle, Northern Harrier, Red-tailed Hawk, Peregrine Falcon, Virginia Rail, Sora, Common Gallinule, Black-bellied Plover, American Golden Plover, Killdeer, Spotted Sandpiper, Greater Yellowlegs, Lesser Yellowlegs, Hudsonian Godwit, Dunlin, Short-billed Dowitcher, Long-billed Dowitcher, Common Snipe, American Woodcock, Wilson's Phalarope, Red Phalarope, Black Tern, Purple Martin, Bobolink
Other Wildlife
Site Information
There is a 3 mile one-way auto-tour that follows along the edge of the main pool at the refuge. more information
History and Use
"To Do"
Areas of Interest
Access and Facilities
There are several walking trails--the Seneca Trail is handicapped accessible
restrooms
Visitor Center

the visitor center and headquarters area is handicapped accessible

observation areas
Contact Details
Seneca Falls, NY 13148 - 9778
External Links