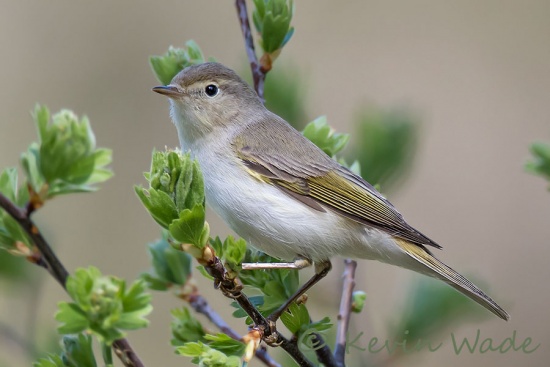 Phylloscopus bonelli

Rhadina bonelli
Identification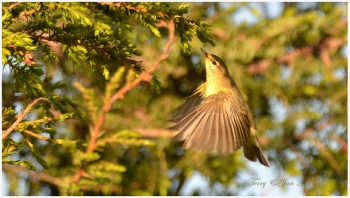 11·5 cm (4½ in)
Plain, rounded head
Pale supercilium
Plain grey-green back
Yellow edges to some wing and tail feathers
Yellowish rump
Greenish wings
Whitish underparts
Black eye
Small pointed bill with pale base and lower mandible

The sexes are identical.
Distribution
South west Europe and north Africa, wintering in sub-Saharan Africa. Vagrants have been found far north of its usual breeding range.
Taxonomy
This is a monotypic species[1].
Formerly considered conspecific with Eastern Bonelli's Warbler; with this and Wood Warbler, sometimes separated into the genus Rhadina.
Habitat
Breeds in a variety of woodlands and on mountain slopes at different heights. Also found by the coast.
Behaviour
Breeding
The 4-6 eggs are laid in a nest on the ground.
Diet
The diet includes insects.
Vocalisation
References
Clements, J. F., T. S. Schulenberg, M. J. Iliff, S. M. Billerman, T. A. Fredericks, B. L. Sullivan, and C. L. Wood. 2019. The eBird/Clements Checklist of Birds of the World: v2019. Downloaded from http://www.birds.cornell.edu/clementschecklist/download/
Collins Bird Guide ISBN 0 00 219728 6
sundancecamp
Recommended Citation
External Links
GSearch checked for 2020 platform.