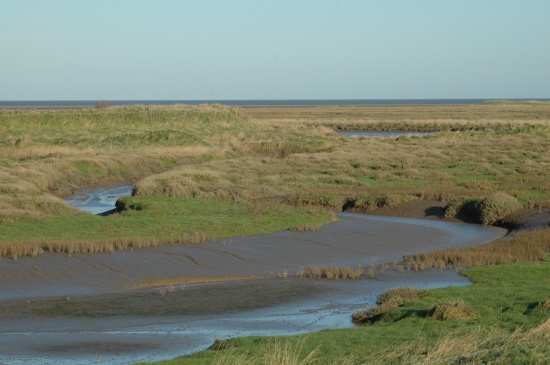 Overview
On the Lincolnshire coast close to the mouth of the Humber this reserve consists of large area of intertidal sandflats backed by saltmarsh and low sand-dunes with small areas of Hawthorn and Blackthorn scrub.
Birds
Notable Species
Although famous as the site of one of Britain's largest Little Tern colonies, breeding success is often low due to the colony being washed out by high spring tides. Other breeders include Common Shelduck and Eurasian Oystercatcher, Ringed Plover and Common Redshank.
During passage periods Whimbrel, Common Greenshank and Green Sandpiper, Wood Sandpiper and Curlew Sandpiper are regular and in winter the area is visited by Dark-bellied Brent Goose, Eurasian Wigeon and Common Teal and waders such Grey Plover and Eurasian Golden Plover, Bar-tailed Godwit, Red Knot and Sanderling.
Check-list
Birds you can see here include:
Red-throated Diver, Great Cormorant, Dark-bellied Brent Goose, Common Shelduck, Eurasian Wigeon, Common Teal, Mallard, Red-breasted Merganser, Eurasian Oystercatcher, Ringed Plover, Eurasian Golden Plover, Grey Plover, Red Knot, Sanderling, Curlew Sandpiper, Dunlin, Whimbrel, Eurasian Curlew, Bar-tailed Godwit, Spotted Redshank, Common Redshank, Common Greenshank, Green Sandpiper, Wood Sandpiper, Black-headed Gull, Herring Gull, Common Tern, Little Tern, Eurasian Skylark, Meadow Pipit, Snow Bunting, Lapland Bunting
Other Wildlife
Typical saltmarsh plants such as Annual Sea-Blite, Sea Lavender and Sea Purslane occur and Sea Beet, Sea Rocket and Birdsfoot Trefoil grow on the dunes.
Site Information
History and Use
The sandflats are best viewed from the seawall and great care must be taken to avoid disturbing the tern colony during the breeding season.
Areas of Interest
To do
Access and Facilities
The village of Tetney lies on the Lincolnshire coast south of Cleethorpes on the A1031 and the reserve can be entered on foot via the entrance gate to the east of Tetney Lock.
Contact Details
Denby Dale Office Westleigh Mews Wakefield Road, Denby Dale Huddersfield HD8 8QD
External Links

Content and images originally posted by Steve link title