This article is incomplete.
This article is missing one or more sections. You can help the BirdForum Opus by expanding it.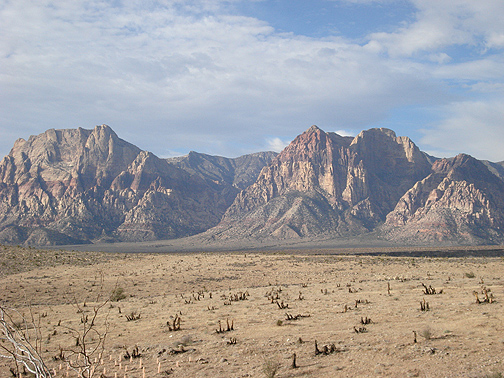 Overview
Beautiful sandstone canyon west of Las Vegas, Nevada with nice hiking and rock climbing and a few birds.
Birds
Notable Species
To do
Rarities
To do
Check-list
Birds you can see here include:
Turkey Vulture, Great Horned Owl, White-throated Swift, Ladder-backed Woodpecker, Woodhouse's Scrub Jay, Bushtit, White-breasted Nuthatch, Bewick's Wren, Spotted Towhee, Black-chinned Sparrow, Black-throated Sparrow, Verdin, Juniper Titmouse, Costa's Hummingbird
Other Wildlife
To do
Site Information
History and Use
To do
Areas of Interest
I highly recommend the Willow Springs trail, but there are many.
Access and Facilities
There is a $5.00 parking/entry fee. They have a very nice visitor center and gift shop (from Joe H).
Contact Details
Bureau of Land Management.
External Links
Content and images originally posted by bernerjc
Reviews
bernerjc's review
Not that birdy. However there is a more birdy Willow Springs trail that I didn't visit.
Saw the following over three hours at Ice Box Canyon and another very narrow canyon at Red Rock Canyon park afternoon of April 15, 2005 Turkey Vulture 1 Great Horned Owl 1 White-throated Swift 20 Ladder-backed Woodpecker 6 Western Scrub-Jay 1 Bushtit 1 White-breasted Nuthatch 1 Bewick's Wren 3 Spotted Towhee 4
Pros
Beautiful scenery
good for your non-birding companions
Cons