Geothlypis semiflava
Includes: Chiriqui Yellowthroat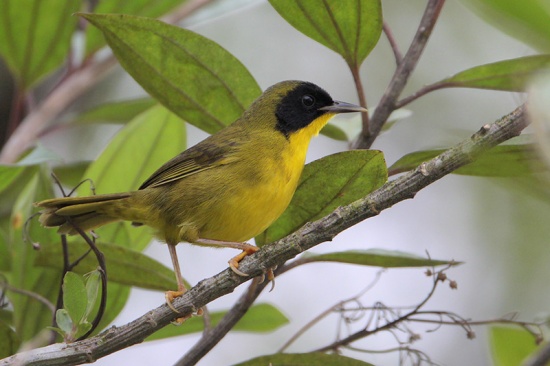 Identification
Upperside has olive-brown colors and underside uniform yellow (to buff in younger birds). Male has a black mask lacking any pale grey to whitish surroundings. Female has a slight, pale eyebrow.
Similar species
Common Yellowthroat has white on the belly and the male has whitish edging around the mask
Distribution
Central America: Honduras, Nicaragua, Costa Rica, western Panama
South America: lowlands west of the Andes in Colombia and Ecuador.
Taxonomy
Three subspecies are recognized:
G. s. bairdi
G. s. chiriquensis
G. s. semiflava
The subspecies G. s. chiriquensis (Chiriqui Yellowthroat) was recently transferred to this species from Masked Yellowthroat
Habitat
Shrubland, bushes and wet grass, but always near water.
Behaviour
Male sings from a visible spot, but otherwise very difficult to see.
References
Clements, J. F., T. S. Schulenberg, M. J. Iliff, D. Roberson, T. A. Fredericks, B. L. Sullivan, and C. L. Wood. 2018. The eBird/Clements checklist of birds of the world: v2018. Downloaded from http://www.birds.cornell.edu/clementschecklist/download/
Recommended Citation
External Links