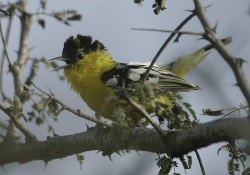 Family: Aegithinidae
Description
One genus with the four Ioras from south and south-east Asia.
Ioras are small passerines with a mostly yellow-green and black plumage.
They are sexually dimorphic.
Taxonomy
This is a monotypic family in the order Passeriformes.
References
Clements, JF. 2011. The Clements Checklist of Birds of the World. 6th ed., with updates to August 2011. Ithaca: Cornell Univ. Press. ISBN 978-0801445019. Spreadsheet available at http://www.birds.cornell.edu/clementschecklist/downloadable-clements-checklist
Del Hoyo, J, A Elliot, and D Christie, eds. 2005. Handbook of the Birds of the World. Volume 10: Cuckoo-Shrikes to Thrushes. Barcelona: Lynx Edicions. ISBN 978-8487334726
Recommended Citation
Subcategories
This category has only the following subcategory.