This article is incomplete.
This article is missing one or more sections. You can help the BirdForum Opus by expanding it.
Alternative name: Ceylon Wood-Pigeon
Columba torringtoniae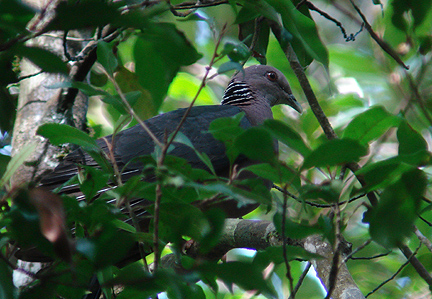 Identification
36 cm in length. Its upperparts and tail are dark grey, and the head and underparts are lilac, becoming paler on the belly. There is a black-and-white chessboard pattern on the nape.
Distribution
Taxonomy
The scientific name is sometimes also spelled torringtoni.
Habitat
Mountain areas, damp evergreen woodland.
Behaviour
It builds a stick nest in a tree and laying 1 white egg.
The diet includes vegetation.
External Links