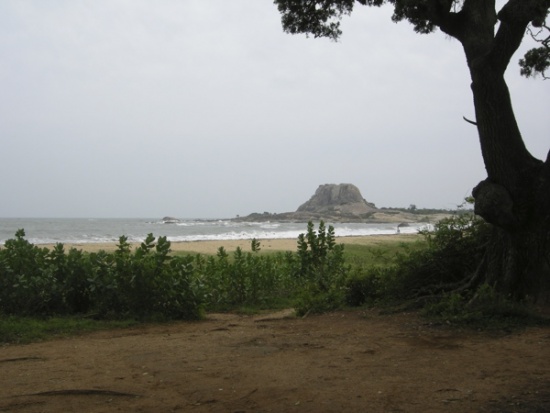 Overview
Friendly people, easy travelling, good birds: Sri Lanka is a wonderful destination for any birdwatcher.
The island lies in the tropics, close to India and shares many species with it. However, some of these are easier to see here and there are almost 30 endemic species to see, too.
After the end of the civil war in 2009 the island is again a perfectly safe place to travel.
Birds
More than 400 species have been recorded and during a 10 day trip you can expect around 200 species.
Most interesting are the endemic species. Almost all of them can be found in the wet zone in the southwest of the island. Only one species (Sri Lanka Woodshrike) inhabits only the dry zone. Most difficult are Sri Lanka Whistling Thrush, White-faced Starling, Green-billed Coucal and Serendib Scops Owl.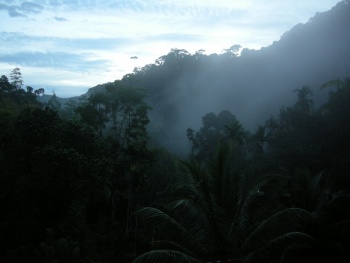 Areas of interest
Most birders do a circuit in the southwest (including Yala). There are however some good spots in the north, especially for waders. These places are now again open to visit but the infrastructure is sometimes poor and not yet restored.
Dry Zone
Most of the island lies in the dry zone which covers the northern and eastern parts of the island. The once typical dry broadleaf evergreen forest is still preserved in some national park, most notably in Yala. Sri Lanka Woodshrike is found in this zone.
Mountains
The peaks in the south of the island go up to over 2000m. Some species like Sri Lanka Whistling Thrush, Yellow-eared Bulbul, Sri Lanka White-eye, Dull-blue Flycatcher and Sri Lanka Bush Warbler are usually only found here. A good base to explore and find some of these species is Nuwara Eliya. Strictly speaking most of the mountains also belongs to the wet zone.
Wet Zone
The southwestern part of the island lies in the wet zone. Almost all endemic species can be found here in the remaining patches of wet evergreen forest like in Sinharaja or Kitulgala for example the Serendib Scops Owl, described as lately as 2004. Many species have a very small range and are unlikely to be seen outside protected areas.
Access and Facilities
Birding in Sri Lanka is easy. Most people speak good English, the country is safe, the traffic much better than in India. Many local companies offer birding tours, but the country can also be visited independently. Some places are hard to reach with public transport (eg Sinharaja) but it's possible. Yala can only be visited on an organized safari, but this can be done in the country. In Sinharaja a guide is compulsory.
Accomodation is found in all ranges from basic hostels to posh resorts. In the main season (around Christmas) it might be worth to book ahead.
December to March are good for visiting the country, however in December and January some rain must be expected in the wet zone.
A visa is now needed for all nationalities but this can be obtained easily on the internet.
External Links
Pages in category 'Sri Lanka'
The following 7 pages are in this category, out of 7 total.