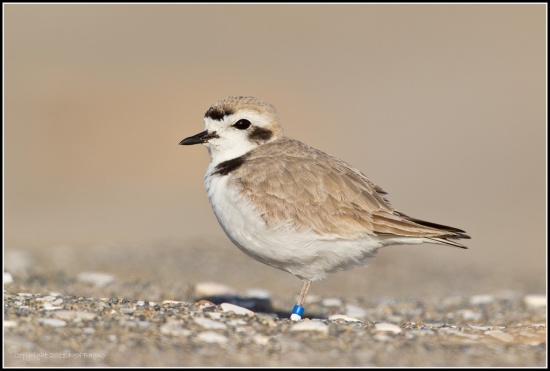 Alternative names: Chilean Plover; Peruvian Plover
Charadrius nivosus
Identification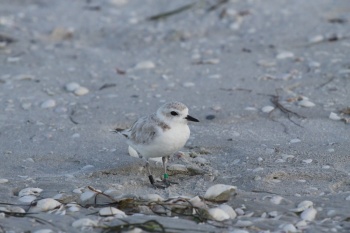 15-17 cm
Upperparts greyish brown
Underparts white
Black legs

Female: has a grey head, lacking any black markings
Distribution
North America to South America
Taxonomy
Formerly considered conspecific with Kentish Plover.
Subspecies1
C. a. nivosus (includes West Indian birds sometimes placed in C. a. tenuirostris):
Habitat
Sandy coasts and brackish inland lakes, and is uncommon on fresh water.
Behaviour
Breeding
It nests in a ground scrape and lays 3-5 eggs.
Diet
Diet includes insects and other invertebrates.
References
Clements, JF. 2011. The Clements Checklist of Birds of the World. 6th ed., with updates to August 2011. Ithaca: Cornell Univ. Press. ISBN 978-0801445019. Spreadsheet available at http://www.birds.cornell.edu/clementschecklist/downloadable-clements-checklist
Avibase
Birdforum thread discussing AOU NACC proposal to split Snowy Plover and other taxonomic changes
Recommended Citation
External Links
GSearch checked for 2020 platform.1