Melopyrrha portoricensis
Loxigilla portoricensis
Identification
Male and Female identical, 16.5 - 19 cm (6.5-7.5 inches): black feathers, red areas above the eyes and round its throat and under the tail.
Most closely resembles Lesser Antillean Bullfinch and Greater Antillean Bullfinch, both of which would not overlap in range except in case of vagrants.
Distribution
Endemic in Puerto Rico
Taxonomy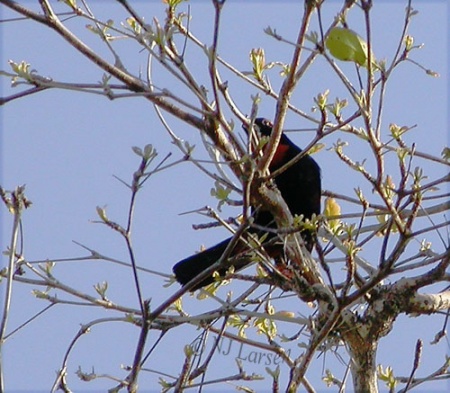 This is a monotypic species[1].
St. Kitts Bullfinch was formerly included in this species. This species has in the past been placed in genus Loxigilla.
Habitat
Heavy forests throughout Puerto Rico, except on the easternmost tip of the island.
Behaviour
It eats seeds, fruits, insects, and spiders. It is not a species likely to occur near human habitation.
It builds a spherical nest, with an entrance on the side. 3 light green eggs are laid.
References
Clements, J. F., T. S. Schulenberg, M. J. Iliff, S. M. Billerman, T. A. Fredericks, J. A. Gerbracht, D. Lepage, B. L. Sullivan, and C. L. Wood. 2021. The eBird/Clements checklist of Birds of the World: v2021. Downloaded from https://www.birds.cornell.edu/clementschecklist/download/
Recommended Citation
External Links
GSearch checked for 2020 platform.