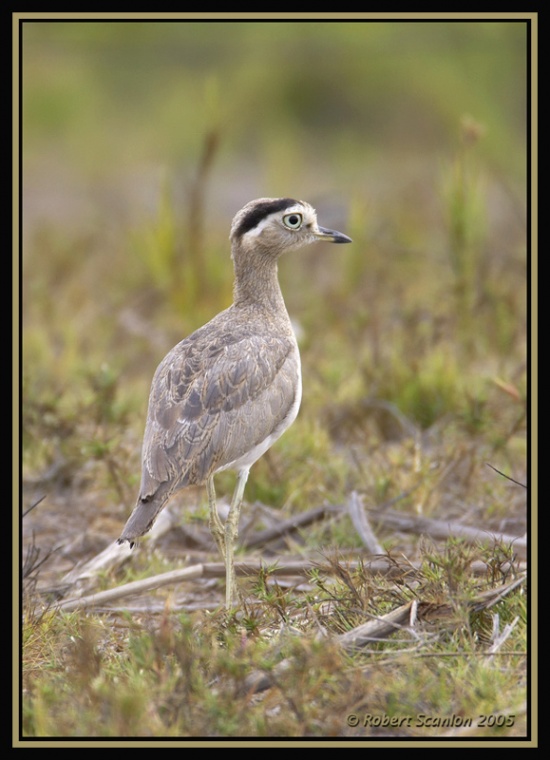 Burhinus superciliaris
Identification
15.5 in. Ash-grey head with a pale eyeline and dark crown stripes. Nape and back ashy-grey with faint dark lines; back feathers are edged with black subterminal lines and ochre margins. Sandy-grey on the neck and upper chest; lower chest and abdomen white. Undertail coverts pale cinnamon. Long legs with knobby "knees". Large, pale yellow eyes.
Distribution
Arid littoral of southwestern Ecuador to southern Peru and northern Chile where known from Lluta and Azapa valleys.
Taxonomy
This is a monotypic species[1].
Habitat
Dry country, arid and semi-arid coastal zones, in scrub, grassy fields and agricultural land, often hiding in harvested corn fields.
Behaviour
Hiding at day but vocal and active at night.
Breeding
Nest is a ground scrape.
References
Clements, JF. 2009. The Clements Checklist of Birds of the World. 6th ed., with updates to December 2009. Ithaca: Cornell Univ. Press. ISBN 978-0801445019.
Alvaro Jaramillo. 2003. Birds of Chile. Princeton Field Guides. ISBN 0-691-11740-3
Recommended Citation
External Links