This article is incomplete.
This article is missing one or more sections. You can help the BirdForum Opus by expanding it.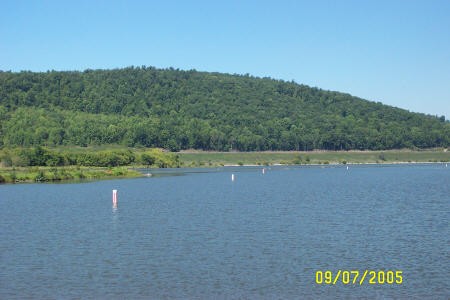 Overview
Lake Hammond/Ives Run Recreation Area, tucked in the mountains of north-central Pennsylvania, deserves to be much better known to birders than it is. This Army Corps of Engineers flood project is surrounded by Pennsylvania state game lands and has a large variety of habitats, including 680-acre Lake Hammond fed by Crooked Creek and Ives Run, fresh-water marshes, forested mountain slopes, an abundance of hedge rows, large brushy areas, and 'agricultural' lands managed for wildlife by the Pennsylvania Game Commission.
Birds
Notable Species
It is not surprising that this great variety in habitat should support a large number of birds and a large number of species. Numerous raptors ply the skies at most times of the year and are easily seen, including Bald Eagle, Osprey, Sharp-shinned Hawk and Cooper's Hawk, Red-tailed Hawk, and Broad-winged Hawk.
More advanced birders may find their skills challenged by the abundance of swallows, the many species of sparrows found in the hedge rows, and by the flycatchers along Crooked Creek. Waterfowl, although not in the numbers one finds at a major wildlife refuge, are nevertheless plentiful depending on the time of year, and the area supports a sizeable population of breeding warblers.
Check-list
Birds you can see here include:
To do
Other Wildlife
Wildlife in the area is also not limited to birds, and you are not likely to leave without first seeing at least several Deer, a Bear, a Bobcat, a Fox or a Porcupine.
Site Information
Visitation to this large area by humans is surprisingly light, so there is much to be discovered here.
History and Use
To do
Areas of Interest
To do
Access and Facilities
To do
Contact Details
To do
External Links

Content and images originally posted by GaryT