This article is incomplete.
This article is missing one or more sections. You can help the BirdForum Opus by expanding it.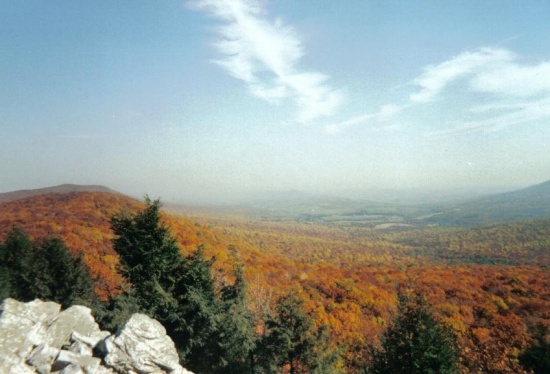 Overview
A migration watchpoint atop the Kittatinny Ridge in eastern Pennsylvania, famous for its autumn passage of raptors.
Birds
Notable Species
Raptors traveling past Hawk Mountain between September and December include Osprey, Bald Eagle, Northern Harrier, Sharp-shinned Hawk, Cooper's Hawk, Northern Goshawk, Red-shouldered Hawk, Broad-winged Hawk, Red-tailed Hawk, Golden Eagle, and American Kestrel.
Rarities
Mississippi Kite (5 records), Swallow-tailed Kite, Gyrfalcon, and Swainson's Hawk at least 2 or 3 times at Hawk Mountain.
Check-list
Birds you can see here include:
To do
Other Wildlife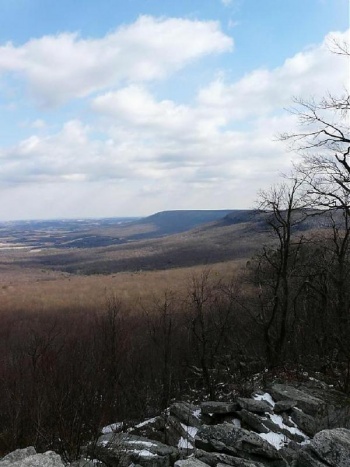 To do
Site Information
History and Use
To do
Areas of Interest
Two main lookouts. South Lookout a short walk from the Visitor Center. North Lookout, the main viewing point, is a mile distant from the Visitor Center.
Access and Facilities
Hawk Mountain is located near Drehersville in northern Berks County, about four miles off PA Route 895. The sanctuary is easily accessible from Interstate 78.
The Appalachian Trail passes through the sanctuary.
Contact Details
To do
External Links
Content and images originally posted by kindred spirit
Reviews
kindred spirit's review A knowlegable staff make sure that even inexperienced birdwatchers can enjoy their day at Hawk Mt. Spotters pick up the birds and report their location and what they are. They will assist in ID tips as well. Dress warmly and bring a cushion. I would suggest going during the week as weekends tend to be crowded. I saw my first Bald and Golden Eagles here! There are great hiking trails too! Pros
great to see migrating hawks
song birds and waterfowl in fall. Also lots of migrating warblers in May.
Cons
Must hike in 1 mile over rough terrain to get to North Lookout
However
the South Lookout is handicapped accessable.