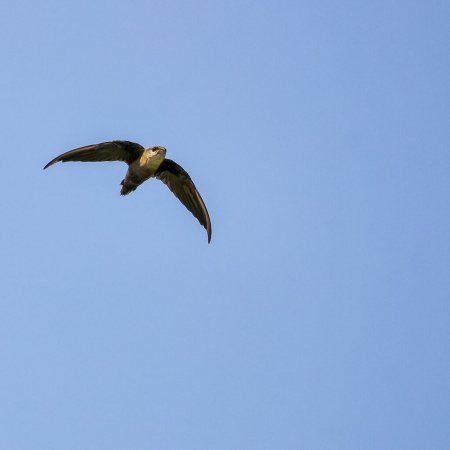 Chaetura pelagica
Identification
12-15cm (4¾-6 in)
Grey brown underparts
Sooty-brown back
Pale throat, cheeks and chin
Short tail

Sexes alike
Distribution
Eastern North America, wintering in Amazon Basin of South America (Brazil and Chile).
A rare vagrant to the British Isles.
Taxonomy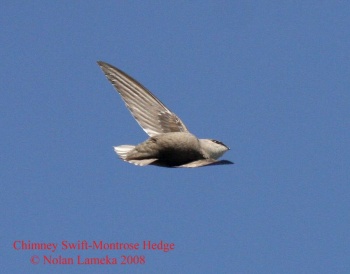 This is a monotypic species[1].
Habitat
A variety, including open areas.
Behaviour
Breeding
They nest in chimneys building a saucer shaped nest from twigs glued together with saliva. The 3-7 white eggs are incubated by the female for 19-20 days. The young fledge a month later.
Diet
They hawk for flying insects.
References
Clements, J. F., T. S. Schulenberg, M. J. Iliff, S. M. Billerman, T. A. Fredericks, B. L. Sullivan, and C. L. Wood. 2019. The eBird/Clements Checklist of Birds of the World: v2019. Downloaded from http://www.birds.cornell.edu/clementschecklist/download/
Cornell Lab of Ornithology
Recommended Citation
External Links