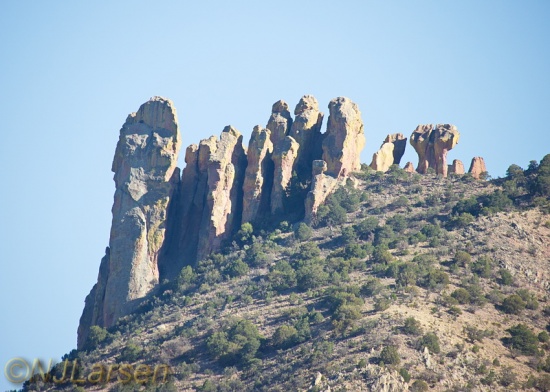 Overview
According to the United States Forest Service and the Friends of Cave Creek Canyon, this is a mecca for birdwatching. It's been reported to have great birding year round, but especially in spring and summer. Coupled with the spectacular scenery and other wildlife, it's no wonder some visitors have referred to it as Arizona's Yosemite.
Birds
Notable Species
An interesting notable connected with Cave Creek Canyon is, according to the Friends of Cave Creek, that species usually thought of as south of the US/Mexico border are seen in this area from time to time.
Some notable possibilities among the over 200 species sighted in the area include the Elegant Trogon, Olive Warbler, Red-faced Warbler, and Blue-throated Mountain-gem.
Rarities
Some of the species seldom seen in this area of Arizona include the Painted Bunting, Prairie Warbler, Baltimore Oriole, and Brown Thrasher.
Check-list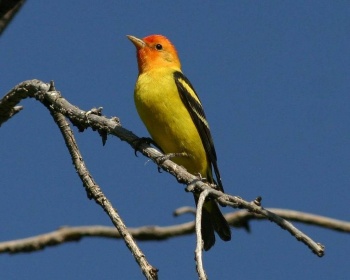 Birds you can see here include:
Red-winged Blackbird, Brown-headed Cowbird, White-faced Ibis, Western Tanager, Double-crested Cormorant, Canada Goose, Ring-necked Duck, American White Pelican, Swainson's Hawk, Killdeer, Great Egret

to name a few of what you might see.
Other Wildlife
Approximately 70 species of wildlife, other than birds, have been reported here. They include Ocelot, Collared peccary, Mountain Lion, Coati, Black Bear, Ringtail, and white-tailed deer.
Site Information
History and Use
Evidence of Clovis habitation has been found in the area as well as that of other indigenous peoples as late as the latter 19th century when the Chiricahua Apaches were forcibly removed.
It has gone through many different formations of forest organization before arriving at its present-day formation.
Areas of Interest
The Southwestern Research Station, operating under the direction of the American Museum of Natural History is located in the Portal, Arizona area. As such it serves as a year-round station serving those involved in study of various disciplines of the area of the Chiricahua Mountains in southeastern Arizona.
The study being carried out in the area relating to the different cultures that have called the area home.
Access and Facilities
Search your usual source for maps and directions, whatever that may be, for Portal, Arizona and go from there. If you can get to Portal, Cave Creek Canyon is nearby.
References
Friends of Cave Creek Canyon from their website - August 2, 2020
United States Forest Service website - August 2, 2020
Southwestern Research Station website - August 3, 2020
Recommended Citation