This article is incomplete.
This article is missing one or more sections. You can help the BirdForum Opus by expanding it.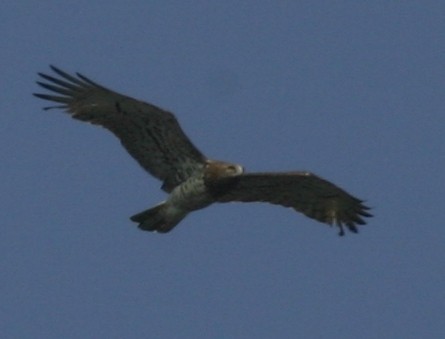 Overview
Near Genoa, Liguria. One of the major hotspot for raptors in northern Italy. Between early March and June, thousands of migrating raptors fly up the Italian peninsula and cross the Ligurian Apennines.
Birds
Notable Species
The site is noteworthy on a continental scale for Short-toed Eagle (800 inds./season, peaking between March 9th-15th, and 20th-22nd September, but also some breeding), Black Stork (10 inds. per year, peaking early March), Montagu's Harrier, Booted Eagle (Sept-Oct), European Honey Buzzard
Rarities
Check-list
Other Wildlife
To do
Site Information
History and Use
To do
Areas of Interest
To do
Access and Facilities
To do
Contact Details
To do
External Links
To do

Content and images originally posted by ruggiel