This article is incomplete.
This article is missing one or more sections. You can help the BirdForum Opus by expanding it.
Alternative name: Philippine Swiftlet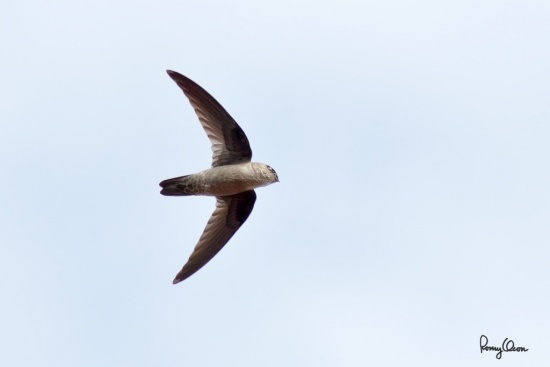 Aerodramus amelis
Includes Palawan Swiftlet
Identification
Distribution
Taxonomy
Two subspecies recognized:
A. a. amelis in the Philippines (Luzon, Mindoro, Cebu, Bohol and Mindanao)
A. a. palawanensis on Palawan (southwest Philippines)
Formerly included in Uniform Swiftlet or treated as monotypic species Aerodramus palawanensis (Palawan Swiftlet).
Habitat
Usually found over forest, but also over coasts and islands. Recorded in lowlands and highlands.
Behaviour
Feeds on insects, taken in flight. Highly gregarious and often in big flocks together with other Swiftlets and Swifts. Feeds very low over open country and all day.
Breeding season differs throughout range. Nests in colonies in caves and is capable of echolocation. The nest is made of vegetable matter and hold toghether with little saliva. Lays one to two eggs.
Resident, but some wandering occurs.
References
Gill, F and D Donsker (Eds). 2014. IOC World Bird Names (version 4.3). Available at http://www.worldbirdnames.org/.
Clements, J. F., T. S. Schulenberg, M. J. Iliff, D. Roberson, T. A. Fredericks, B. L. Sullivan, and C. L. Wood. 2014. The eBird/Clements checklist of birds of the world: Version 6.9., with updates to August 2014. Downloaded from http://www.birds.cornell.edu/clementschecklist/download/
Recommended Citation
External Links
GSearch checked for 2020 platform.