This article is incomplete.
This article is missing one or more sections. You can help the BirdForum Opus by expanding it.
Alternative names: Tanahjampea Monarch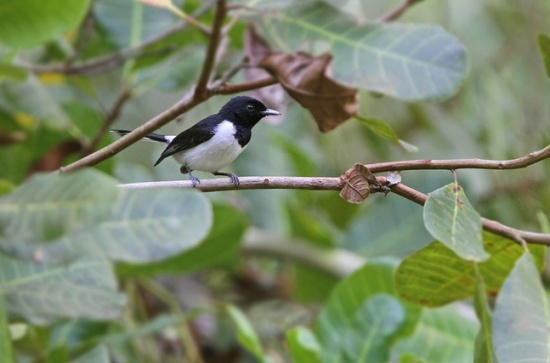 Symposiachrus everetti
Monarcha everetti
Identification
14 cm. Black head, chest and upperparts, white underparts, rump and distal half of outer-tail feathers. Immature greyer and browner, with or without a rusty rump.
Distribution
Endemic to Tanah Jampea in the Selayar Islands. South East Asia: Indonesia: Greater Sundas.
Taxonomy
Formerly placed in genus Monarcha.
Habitat
Moist lowland forests, mangrove forest and moist shrubland.
Behaviour
External Links