This article is incomplete.
This article is missing one or more sections. You can help the BirdForum Opus by expanding it.
Alternative name: Sulawesi Brown Flycatcher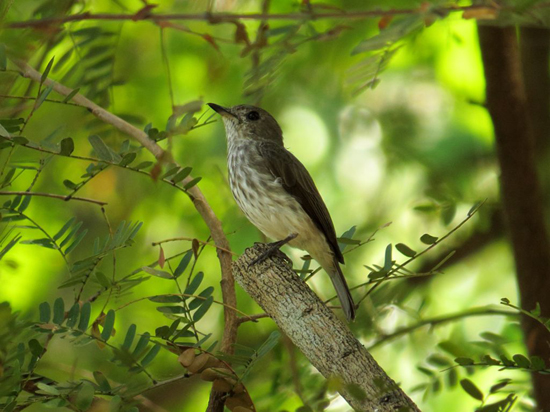 Muscicapa sodhii
Identification
A recently (2014) described Flycatcher from Sulawesi.
Distribution
Endemic to Sulawesi, Indonesia.
Taxonomy
This is a monotypic species.
Habitat
Often seen high in the canopy.
Behaviour
References
Gill, F and D Donsker (Eds). 2015. IOC World Bird Names (version 5.1). Available at http://www.worldbirdnames.org/.
External Links