Netta erythrophthalma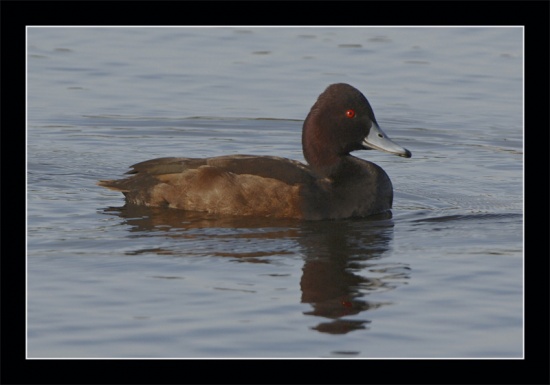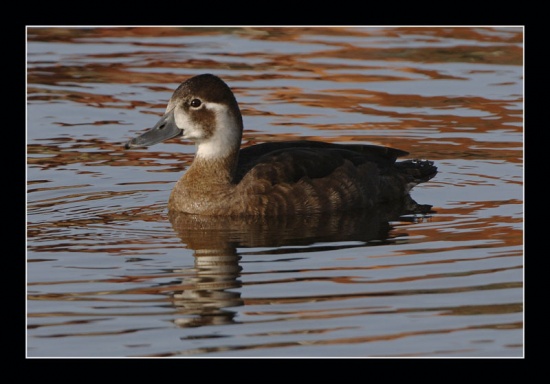 Identification
48-51 cm. Blackish head, neck, and almost entire underparts, maroon-brown on face and upper neck and rich chestnut on flanks. Upperparts and upperwing are very dark brown, with a broad white band. The outer primaries and tips of primaries and secondaries are brown. Dusky underwing, with the underside of flight feathers paler. Females similar to makes but browner and not so dark. The underparts are dark buff-brown, weakly mottled and barred whitish. She has a striking head pattern, whitish of throat extending up sides of head behind ear coverts and with whitish patches around bill-base.
Distribution
In Africa from Ethiopia down to South Africa. In South America it is found in Venezuela as well as Brazil to Argentina.
Taxonomy
There are two subspecies, the South American (Southern) Pochard N. e. erythrophthalma and the African (Southern) Pochard N. e. brunnea.
Habitat
Deep open water.
Behaviour
It feeds mainly on seeds but will also eat roots and aquatic plants as well as aquatic invertebrates. It uses several methods of feeding including diving, head-dipping and dabbling.
6-15 eggs are laid.
External Links