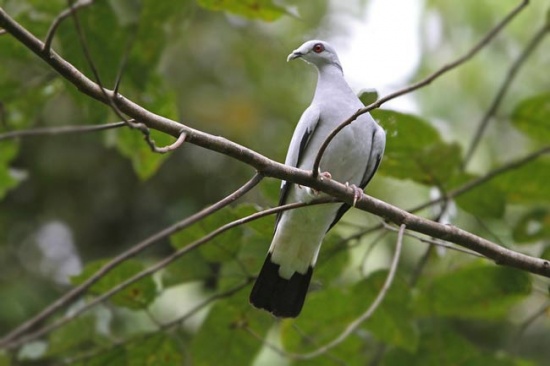 Columba argentina
Alternative name: Silvery Wood Pigeon
Identification
37cm. Pale silvery grey plumage, black flight feathers, black tipped tails, conspicuous dark red or purplish eye-wattles and eyes, dusky purple with a pale apple-green tipped bill, bluish-grey, mottled with varying amounts of red feet.
Distribution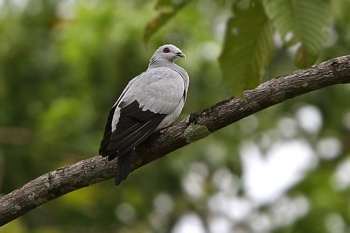 Small islands near Borneo, Sumatra and neighboring areas. This species is Critically Endangered.
Taxonomy
This is a monotypic species.
Habitat
Mangrove forests and woodlands in offshore islands.
Behaviour
The diet includes fruit.
It builds a flimsy stick nest in trees and lays a single white egg, which has a chalky, not glossy shell.
References
Clements, James F. 2007. The Clements Checklist of Birds of the World. 6th ed., with updates to October 2007. Ithaca: Cornell University Press. ISBN 9780801445019
Thread in the Birdforum Id forum discussing the id of the bird photographed in Indonesia, October 2008
Recommended Citation
External Links