This article is incomplete.
This article is missing one or more sections. You can help the BirdForum Opus by expanding it.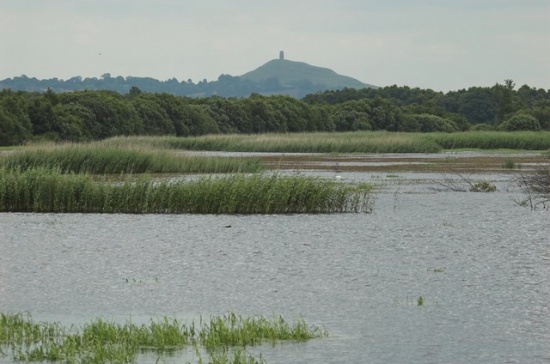 Overview
A new nature reserve, located near Glastonbury, Somerset in the southwest of England. It is owned by the Hawk and Owl Trust. Open all year but access is restricted to public and permissive paths only.
Birds
Notable Species
Hobby (Falco Subbuteo) Summer
Bittern (Botaurus stellaris)
Great White Egret (Ardea alba)
Little Egret (Egretta garzetta)
Marsh Harrier (Circus aeruginosus)
Hen Harrier (Circus cyaneus) March - April only
Shoveler (Anas clypeata)
Bearded Tit (Panurus biarmicus)
Cetti's Warbler (Cettia cetti)
Great Crested Grebe (Podiceps cristatus)
Gadwell (Anas strepera)
Peregrine Falcon (Falco Peregrinus) mainly winter
Teal (Anas crecca)
Kingfisher (Alcedo atthis)
Starling ~ in the winter, huge Starling murmurations take place at Shapwick Heath and RSPB Ham Wall (the neighbouring reserve). It is best to see at dusk and dawn and it is one of the best places in the UK to watch them.
Rarities
To do
Check-list
Birds you can see here include:
To do
Other Wildlife
To do
Site Information
History and Use
To do
Areas of Interest
To do
Access and Facilities
By road ~ take the A39 between Bridgwater and Glastonbury and turn north, signposted Shapwick on to a minor road. Go straight over the crossroads and through Shapwick village, turn left at 'T' junction, following signs for 'Peat Moors Centre'.
The reserve is less than a mile north of the village.
Cycling - Sustrans National Route 3 passes through Shapwick village.
Where to park ~ there is a small parking area in the south-east corner of the reserve, off the Shapwick to Westhay road. Please note this is an unmade parking area and can be boggy. If you are not certain don't park!
Public transport - train to Bridgwater, then First Bus (01278 434574) No 375 Bridgwater-Glastonbury, to Shapwick village.
Grid Ref: ST417398
Contact Details
Avalon Marshes Starling Hotline on 07866 554142 for a pre-recorded update location of the roost
External Links