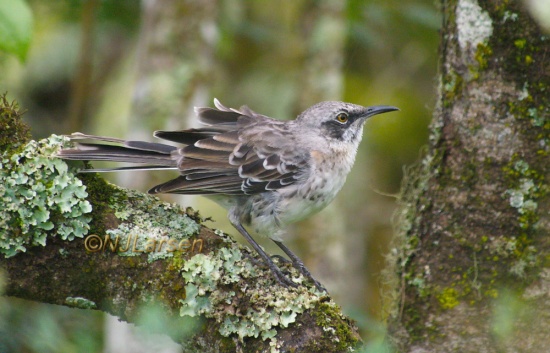 Alternative name: Chatham Mockingbird
Mimus melanotis
Nesomimus melanotis
Identification
Narrow white collar, prominent streaking on flanks and sides of breast, and a distinct dark malar stripe. Iris greenish.
Distribution
San Cristobal island in the Galapagos (San Cristobal island was called Chatham Island in the past).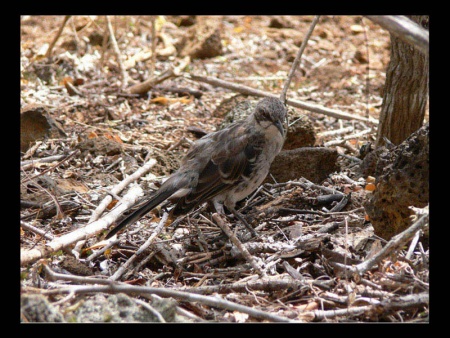 Taxonomy
This is a monotypic species.
Sometimes placed in genus Nesomimus.
Habitat
Forests, mangroves, and shrublands.
Behaviour
Likes to sing from exposed perches such as naked branches.
References
Clements, J. F., T. S. Schulenberg, M. J. Iliff, S. M. Billerman, T. A. Fredericks, B. L. Sullivan, and C. L. Wood. 2019. The eBird/Clements Checklist of Birds of the World: v2019. Downloaded from http://www.birds.cornell.edu/clementschecklist/download/
SACC proposal to recognize the name San Cristobal Mockingbird
Recommended Citation
External Links