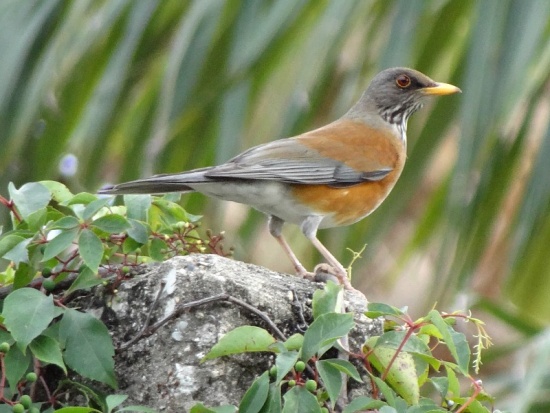 Alternative name: Rufous-backed Thrush
Turdus rufopalliatus
Includes Grayson's Thrush
Identification
Colors mainly rufous and grey, with white throat streaked black.
Variation
Subspecies graysoni is much less contrasty than the main form.
Distribution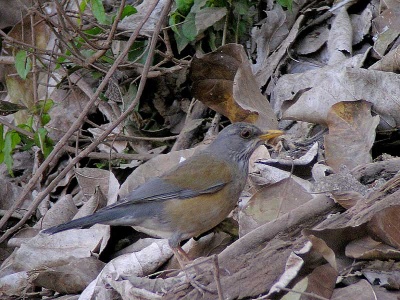 Western Mexico
Taxonomy
Two subspecies are recognized[1]:
T. r. rufopalliatus
T. r. graysoni
The subspecies graysoni is sometimes split as Grayson's Thrush.
Habitat
Dry to semihumid forests, edges, gardens.
Behaviour
Often on the ground, sometimes in bushes and trees but even then more frequently low.
References
Clements, J. F., T. S. Schulenberg, M. J. Iliff, D. Roberson, T. A. Fredericks, B. L. Sullivan, and C. L. Wood. 2014. The eBird/Clements checklist of birds of the world: Version 6.9., with updates to August 2014. Downloaded from http://www.birds.cornell.edu/clementschecklist/download/
Howell & Webb, 1995. A guide to the birds of Mexico and northern Central America. Oxford University Press. ISBN 0198540124
Recommended Citation
External Links