Nesospingus speculiferus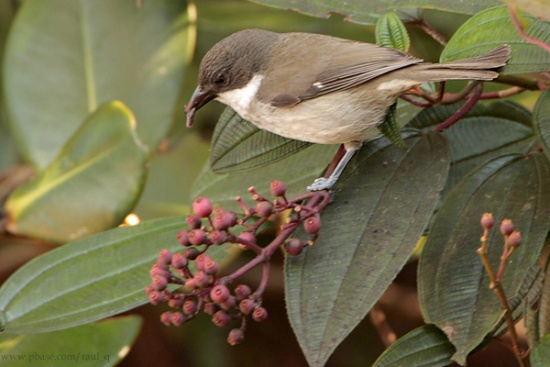 Identification
Upperside is dark brown, underside white with pale brownish spots or stripes, and a dark bill. The wing shows an obvious white spot in the adult, but this is missing in the immature.
Distribution
Endemic to Puerto Rico.
Taxonomy
This monotypic species is the only member of its genus1.
Habitat
Inhabits montane rainforest at mid to especially high altitudes.
Behaviour
A central species in mixed foraging flocks that may include migrant and wintering warblers. Often occur high in the canopy.
References
Clements, James F. 2007. The Clements Checklist of Birds of the World. 6th ed., with updates to October 2007. Ithaca: Cornell University Press. ISBN 9780801445019
External Links