Macrocephalon maleo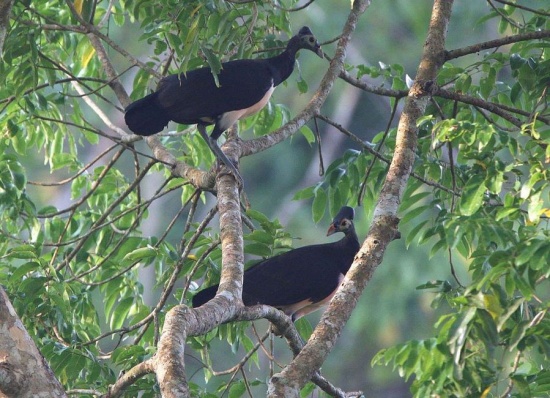 Identification
55cm long. Black, bare yellow facial skin, red-brown iris, red-orange beak and rosy salmon below. Crown has a black helmet casque. Grey-blue feet. Both sexes are similar with slightly smaller and duller female.
Distribution
Sulawesi endemic. South East Asia: Indonesia: Greater Sundas.
Taxonomy
Monotypic
Habitat
Lowland and hill forests.
Behaviour
Large eggs are laid in a deep hole in the sand which are then covered. Incubation takes place through solar heating. Once hatched, the young bird works its way through the sand and hides in the forest. It is totally independent.
The diet includes fruits, seeds, ants, termites, beetles and small invertebrates.
External Links