This article is incomplete.
This article is missing one or more sections. You can help the BirdForum Opus by expanding it.
Alternative names: Chestnut-rumped Wheatear; Red-rumped Wheatear (also more commonly used for Oenanthe moesta!); Kurdistan Wheatear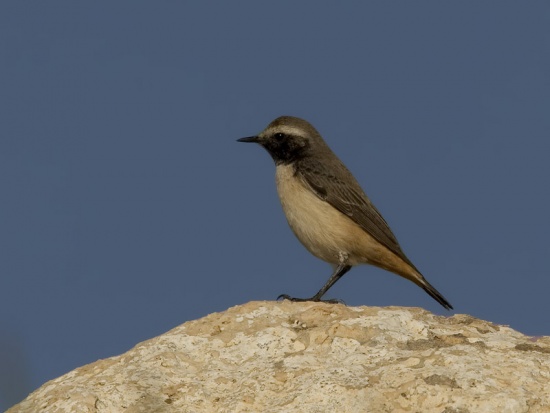 Oenanthe xanthoprymna
Identification
Has a black throat, dark underwing coverts, and white tail sides.
Distribution
Breeds from southern Turkey to southwestern Iran, winters to the Sinai, eastern Egypt and Sudan.
Taxonomy
This is a monotypic species.
It has in the past been considered conspecific with Red-tailed Wheatear.
Habitat
Behaviour
References
Birdforum thread discussing this species and the possible split.
Clements, James F. 2007. The Clements Checklist of Birds of the World. 6th ed., with updates to October 2007. Ithaca: Cornell University Press. ISBN 9780801445019
External Links