This article is incomplete.
This article is missing one or more sections. You can help the BirdForum Opus by expanding it.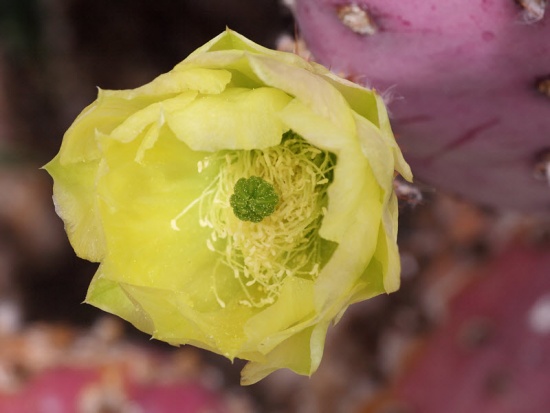 Overview
The Riparian Preserve at Water Ranch is located in the middle of the town of Gilbert, Arizona. It is 110-acre in size and boasts a bird list of about 200 bird species.
Birds
Notable Species
To do
Rarities
To do
Check-list
Birds you can see here include:
Mallard, Pied-billed Grebe, Double-crested Cormorant, Great Blue Heron, Great Egret, Snowy Egret, Green Heron, Black-crowned Night-Heron, Turkey Vulture, American Coot, Killdeer, Black-necked Stilt, American Avocet, Greater Yellowlegs, Lesser Yellowlegs, Least Sandpiper, Long-billed Dowitcher, Mourning Dove, Peach-faced Lovebird, Burrowing Owl, Anna's Hummingbird, Cassin's Kingbird, Western Kingbird, Verdin, Northern Mockingbird, Curve-billed Thrasher, European Starling, Lucy's Warbler, Yellow Warbler, Abert's Towhee, Song Sparrow, Red-winged Blackbird, Great-tailed Grackle, Hooded Oriole, House Finch, Lesser Goldfinch, House Sparrow
Note: In February 2009 the Burrowing Owl were not present on site. Feral Cats and Coyotes are believed to have predated the population.
Other Wildlife
Mammals include Desert Cottontail, Black-eared Jackrabbit, Muskrat and Coyote. At night Ringtails are sometimes seen on the reserve.
Sonora Mud Turtles and Red-eared Sliders frequent the ponds and can often be seen basking in warm weather.
Site Information
History and Use
To do
Areas of Interest
7 ponds
viewing blinds
ethno-botanical garden
hilltop overlook structure
floating boardwalk
Access and Facilities
The Preserve is located in Gilbert at 2757 E. Guadalupe Road east of Greenfield Road, next to the Southeast Regional Library.
Opening times: dawn to dusk
See External Links for map of the Preserve.
The Desert Rivers Audubon Society lead Family Bird Walks every third Saturday October to April. See below for link to their website.
recreational lake
restrooms
interpretive exhibits
Contact Details
The Riparian Institute (mailing address)
90 E Civic Center Dr
Gilbert, Arizona 85296
Tel: (480) 503-6200
External Links
Content and images originally posted by robertmortensen
Reviews
robertmortensen's review Ponds in the desert = birds, all kinds of birds.
These are water reclamation ponds in the middle of town, but you wouldn't know it. If you want to see so many birds you don't have time to identify them all, this is the place! I added six to my life list in a half an hour.
Burrowing owls, peach faced love birds, shore birds of many varieties and many many more. Pros
Hundreds of birds in small area
Cons
At times there are a lot of people
robertmortensen's review This morning I joined members of the Maricopa Audubon Society in a bird walk led by Kathe Anderson, a volunteer for the Riparian Institute. This is what I saw:
Mallard - Anas platyrhynchos 24 Pied-billed Grebe - Podilymbus podiceps 2 Double-crested Cormorant - Phalacrocorax auritus 12 Great Blue Heron - Ardea herodias 16 Great Egret - Ardea alba 12 Snowy Egret - Egretta thula 12 Green Heron - Butorides virescens 6 Black-crowned Night-Heron - Nycticorax nycticorax 2 Turkey Vulture - Cathartes aura 1 American Coot - Fulica americana 6 Killdeer - Charadrius vociferus 10 Black-necked Stilt - Himantopus mexicanus 36 American Avocet - Recurvirostra americana 24 Greater Yellowlegs - Tringa melanoleuca 6 Lesser Yellowlegs - Tringa flavipes 2 Least Sandpiper - Calidris minutilla 6 Long-billed Dowitcher - Limnodromus scolopaceus 50 Mourning Dove - Zenaida macroura 24 Peach-faced Lovebird - Agapornis roseicollis 2 Burrowing Owl - Athene cunicularia 1 Anna's Hummingbird - Calypte anna 12 Cassin's Kingbird - Tyrannus vociferans 1 Western Kingbird - Tyrannus verticalis 3 Verdin - Auriparus flaviceps 10 Northern Mockingbird - Mimus polyglottos 1 Curve-billed Thrasher - Toxostoma curvirostre 3 European Starling - Sturnus vulgaris 6 Lucy's Warbler - Vermivora luciae 1 Yellow Warbler - Dendroica petechia 2 Abert's Towhee - Pipilo aberti 10 Song Sparrow - Melospiza melodia 1 Red-winged Blackbird - Agelaius phoeniceus 36 Great-tailed Grackle - Quiscalus mexicanus 24 Hooded Oriole - Icterus cucullatus 2 House Finch - Carpodacus mexicanus 12 Lesser Goldfinch - Carduelis psaltria 6 House Sparrow - Passer domesticus 24
Other members of the group also identified Inca Dove, Sora, Neotropic Cormorant, and a few others for a group total of 45 species in an hour and a half.
I have determined that birders are the most friendly people on the earth! Pros
Fantastic water reclamation site for all kinds of birds
Cons
dog walkers
cyclists
can be lots of people there