This article is incomplete.
This article is missing one or more sections. You can help the BirdForum Opus by expanding it.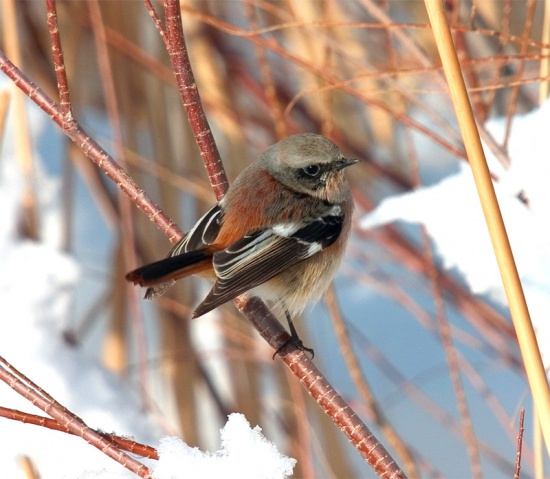 Alternative name: Rufous-backed Redstart
Phoenicurus erythronotus
Identification
15-16 cm. Black bill and legs, black mask and grey crown and nape. Rufous back, rump and tail is with darker central feathers. Dark wings with white patches on the scapulars and primary-coverts. Rufous underparts white on the belly and undertail-coverts. Non-breeding and first-winter males males are similar but much duller and browner. Females are mostly grey-brown, with a rufous tail with a dark centre, a pale eye-ring, two buff wingbars and buff edges to the tertials.
Distribution
Taxonomy
Habitat
Forest and woodland.
Behaviour
The diet inlcudes insects, but fruit and seeds are important in winter.
External Links