This article is incomplete.
This article is missing one or more sections. You can help the BirdForum Opus by expanding it.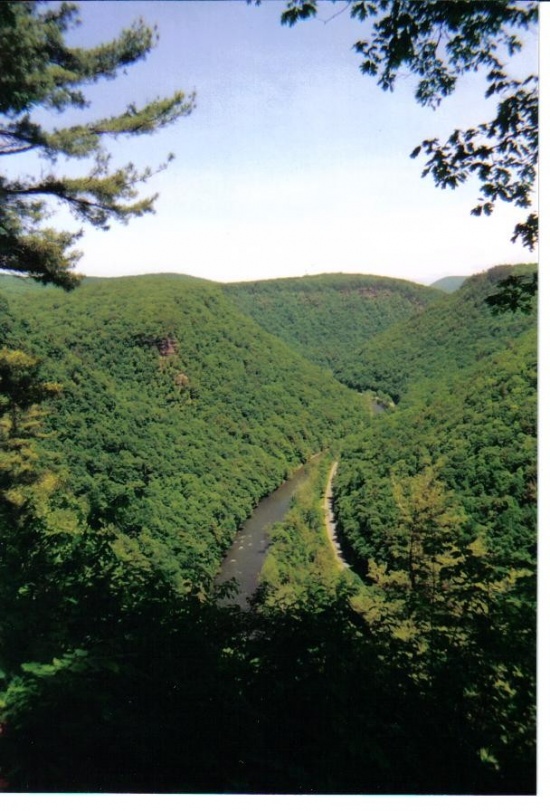 Overview
Pine Creek Gorge, north-central Pennsylvania, near Ansonia. In addition to beautiful scenery, Colton Point offers great birding. There is a primitive campground there as well.
Birds
Notable Species
Staying in a tent, serenaded at night by the Barred Owls was awesome! There are resident Common Ravens and Red-shouldered Hawks. Summer birding is great for woodland species too!
Check-list
Birds you can see here include:
To do
Other Wildlife
To do
Site Information
History and Use
To do
Areas of Interest
To do
Access and Facilities
There are picnic areas for day trippers and hiking trails too! A beautiful place!
Contact Details
To do
External Links
Content and images originally posted by kindred spirit
Reviews
kindred spirit's review If you have never seen a raven, or heard barred owls, this is the place to go. It is far quieter there than Leonard Harrison SP, which is across the gorge. The times we have camped at Colton Point (May, July and October) there was only one or two other people camping there.
Pros
Great birding
camping there allows experience of night birding
Cons