Alternative name: Ethiopian Snipe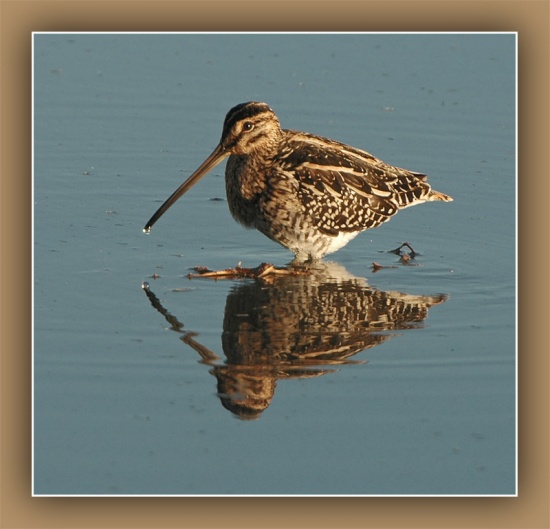 Gallinago nigripennis
Identification
30-32 cm

Brown upperparts, head and neck, streaked and patterned with bold dark brown stripes.
Gold edges to the feathers form 'braces' down the back
White belly, though there is some brown barring on the flanks
Long pinkish-brown bill
Yellowish-olive to greenish-grey legs and feet

Sexes similar
Immatures have pale fringes on the wing coverts
Distribution
Locally in highlands of eastern and southern Africa.
Western Africa: Democratic Republic of Congo, Angola
Eastern Africa: Sudan, Eritrea, Ethiopia, Somalia, Kenya, Uganda, Rwanda, Burundi, Tanzania, Zambia, Mozambique, Malawi
Southern Africa: Namibia, Botswana, Zimbabwe, South Africa, KwaZulu-Natal, Lesotho, eSwatini
Taxonomy
Subspecies1
Habitat
Wet mountain moorland and swamps.
Behaviour
Breeding
It builds a saucer-shaped nest of dry grass in the drier areas of marshes, concealed in a dense tuft of grass or rushes.
Diet
It forages by pushing its long bill deep into the mud seeking insects and worms.
References
Clements, James F. 2007. The Clements Checklist of Birds of the World. 6th ed., with updates to October 2007. Ithaca: Cornell University Press. ISBN 9780801445019#Avibase
Wikipedia
Recommended Citation
External Links
GSearch checked for 2020 platform.