This article is incomplete.
This article is missing one or more sections. You can help the BirdForum Opus by expanding it.
Overview
Due to the Covid-19 pandemic, all Canopy Tower locations are closed until further notice.
Internationally famous birding lodge built at canopy level in an abandoned USAF radar tower. Come and see canopy dwellers at eye level.
Birds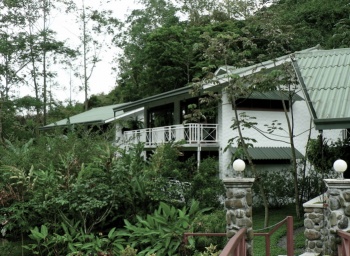 Notable Species
To do
Rarities
To do
Check-list
Birds you can see here include:
To do
Other Wildlife
To do
Site Information
History and Use
To do
Areas of Interest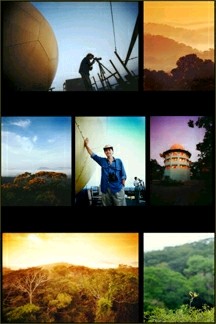 To do
Access and Facilities
To do
Contact Details
External Links
Content and images originally posted by canopy dweller
Reviews
canopy dweller's review
I am the owner of the Canopy Tower, I admit I am biased. Instead of offering my opinion, I'll transcribe some quotes, as follows:
"...simply one of the best places in the world to visit if you are a birdwatcher..." The Guardian (UK), March 29, 2003
"...a mecca for bird enthusiasts." The New York Times, April 22, 2002 Pros
its location in the middle of a national park
Cons
adrianhopkins's review
Since our first visit in 2001 we have been trying to return to this dream of a place for birders, and we finally return in April of 2005 for a whole week - still not long enough to do the area justice! From the top of the Tower above the forest canopy, with the Panama Canal in the distance, you watch the sun rising each day, with Howler Monkeys "roaring" in the distance and you actually look DOWN on exotic tropical birds (from Trogons to Toucans, Tanagers to Cotingas and if you look carefully the Green Shrike-Vireo). An experience one never forgets, and with expert Canopy Tower birding guides Carlos and Jose on hand to identify what you see. Birding the surrounding forests and trails follow that dawn awakening and make every day an adventure. Check out the Canopy Tower web site and you will appreciate the dedication of Raul, the owner, and his staff in making this one of the best eco friendly birding experiences you are likely to come across. Pros
Unique location and experience
Cons