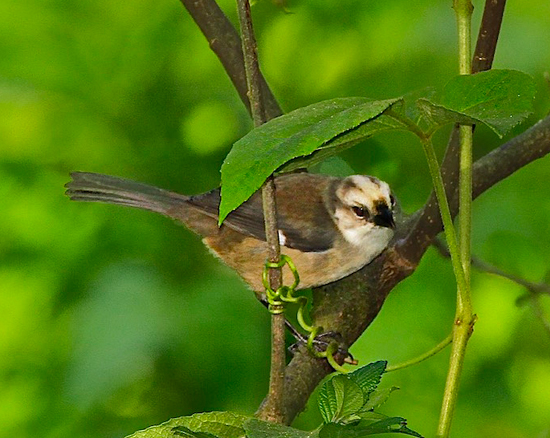 Atlapetes pallidiceps
Identification
16 cm
Light brownish-grey upperparts
Darker back and wings
White head
Buff stripes behind eye and on crown sides
White underparts
Long bill, slightly pointed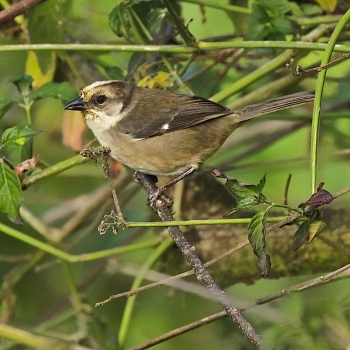 Similar Species
Similar to White-headed Brush-Finch.
Distribution
South America: found only in Arid Andes of south-western Ecuador (Azuay).
Taxonomy
This is a monotypic species[1].
Habitat
Andean mountain scrub, middle montane cloud forest. Observed at 1650-2,000 m.
Behaviour
Diet
Their diet consists of insects, with the addition of seeds, fruit and berries.
Breeding
They build the nest in bushes or bamboo thickets. Incubation lasts 14-15 days. It is a victim of nest parasitism by the Shiny Cowbird.
References
Clements, J. F., T. S. Schulenberg, M. J. Iliff, D. Roberson, T. A. Fredericks, B. L. Sullivan, and C. L. Wood. 2014. The eBird/Clements checklist of birds of the world: Version 6.9., with updates to August 2014. Downloaded from http://www.birds.cornell.edu/clementschecklist/download/
Handbook of the Birds of the World Alive (retrieved February 2015)
ArKive
BF Member observations
Recommended Citation
External Links