This article is incomplete.
This article is missing one or more sections. You can help the BirdForum Opus by expanding it.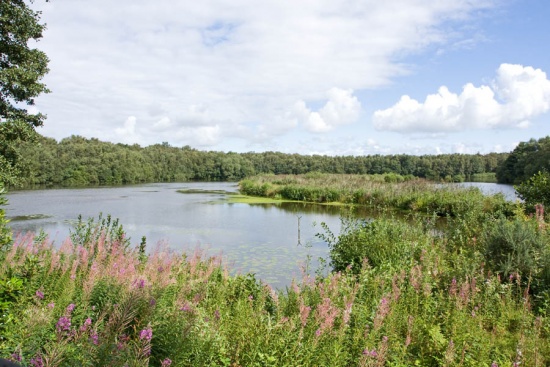 Overview
A Lancashire Wildlife Trust reserve and Site of Special Scientific Interest with flooded pits in an area of sandy heathland, birch and oakwoods and conifer plantations. Martin Mere WWT reserve is nearby.
Birds
Notable Species
Various woodland birds can be found here including Great Spotted Woodpecker, Eurasian Bullfinch, Tawny Owl, Eurasian Nuthatch and Eurasian Treecreeper. Common Redpoll and Brambling are annual winter visitors. Lately the stand of pine woods has also had sightings of Common Crossbill. The woods have also become home to a colony of Eurasian Tree Sparrow which can often be seen near the visitor centre as well as numerous Reed Bunting. In the summer the reeds also become home to Common Reed Warbler which breed.
In winter the lakes often hold good numbers of the typical winter wildfowl and in recent times a Bittern has made winter visits too. Breeding birds of note on the lakes include Great Crested Grebe, Little Grebe, Common Shelduck, Gadwall, Common Pochard and Tufted Duck and of course the Common Kingfisher which can be seen frequently from any of the hides.
The surrounding fields can be scanned for Grey Partridge and Red-legged Partridge as can Barn Owl come dusk.
Rarities
In October 2002 a drake Surf Scoter was recorded at Mere Sands Wood and in November 2003 a female Ferruginous Duck was present. In March 2008 a Black-crowned Night-Heron was present for a long while.
Check-list
Birds you can see here include:
"to do"
Other Wildlife
The woods are an important home for many species of British Bat which in turn feed upon the many moth species that occur here. Stoats can be seen on the paths or from the hides fairly regularly and Foxes sometimes give good views. Also it is a well known and important site for many species of Dragonfly, Damselfly and Butterfly in the summer.
Site Information
History and Use
Areas of Interest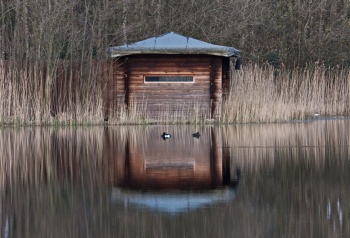 Access and Facilities
When in Rufford turn off the A59 at the Hesketh Arms pub and this road is signposted the B5246 to Southport (called Holmeswood Road), between Rufford and Holmeswood the reserve can be found when you've reached the open fields (you should see the woods on your left-hand side) and look for a hedgerow lined left-hand turnoff (It is signed 'Mere Sands Woods'). There is an information centre and car-park (essentially free but a donation of £2 is much appreciated), and footpaths around the pits to the various hides, two of which have wheelchair access. NB The visitor centre is closed on Fridays.
Contact Details
Mere Sands Wood Nature Reserve
The Wildlife Trust for Lancashire, Manchester & North Merseyside
Holmeswood Road
Rufford
Lancashire
L40 1TG

tel: (01704) 821809
fax: (01704) 822195
email: [email protected]

Recommended Citation
External Links