This article is incomplete.
This article is missing one or more sections. You can help the BirdForum Opus by expanding it.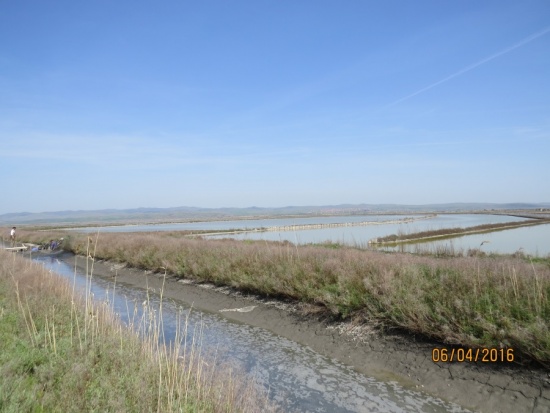 Overview
Atanasovsko Lake. 1,404 ha. Partially Maintained Reserve. Situated on the southern Bulgarian coast, Atanasovsko Lake is one of the four lakes of the Burgas wetland complex surrounding the city.
The wetland has a highly recognized significance for biodiversity and as a resource pool for various products utilized by people. It is a shallow hyper-saline lagoon associated with salt marshes, reedbeds, a complex of salt pans and settling pools surrounded by a dike and a freshwater canal.
This is one of the two salinas in the Black Sea region and demonstrates rare and representative examples of wetland habitats.
Birds
Notable Species
A hot spot for biodiversity with many red-listed species of plants and animals, it is a well-known bottleneck site for migratory birds with around 60,000 raptors and 240,000 storks, pelicans and cranes passing over the site and often landing in large numbers for staging - the highest numbers in Europe of migrating Great White Pelican (Pelecanus onocrotalus), Dalmatian Pelican (Pelecanus crispus).
Western Marsh Harrier (Circus aeruginosus), and Red-footed Falcon (Falco vespertinus) have been recorded here.
The site is a very popular destination for birdwatchers, photographers, scientists and bird ringers from nearby and abroad
Rarities
To do
Checklist
To do
Other Wildlife
To do
Site Information
See also the Burgas Area article
History and Use
To do
Areas of Interest
To do
Access and Facilities
To do
Contact Details
To do
External Links
Content and images originally posted by pontica