This article is incomplete.
This article is missing one or more sections. You can help the BirdForum Opus by expanding it.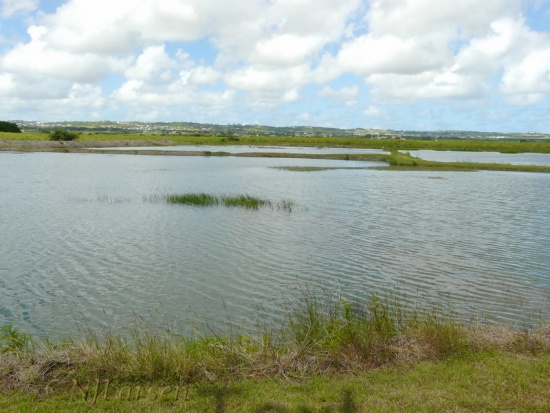 Overview
According to the website for the reserve, this former shooting swamp was reopened as a nature reserve by Birdlife International in 2009 as a safe zone for shorebirds in Barbados, where hunting of shorebirds is still ongoing at other locations.
Birds
Notable Species
To do
Rarities
8 Glossy Ibis were discovered during fall of 2010 -- one of them had been ringed as a pullus in Coto Doñana National Park in Spain in June of the same year!
Check-list
Birds you can see here include:
To do
Other Wildlife
To do
Site Information
History and Use
To do
Areas of Interest
To do
Access and Facilities
From the Newton roundabout on the Airport Highway go north-east on Highway 6. Shortly after the second roundabout go left on a small road signposted "Packers". Follow the poorly paved road to the end where you should find a sign and a chain fence. If the fence is down, it should be OK to enter according to the Website for the location.
Contact Details
External Links