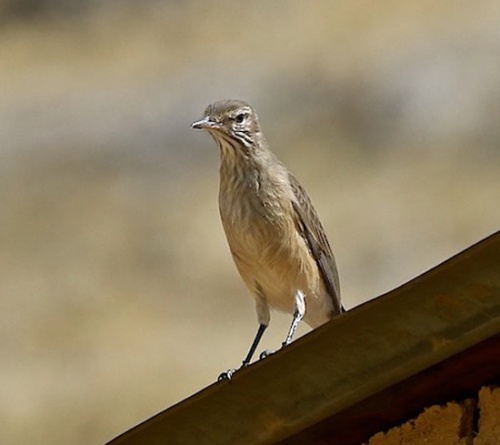 Agriornis albicauda
Identification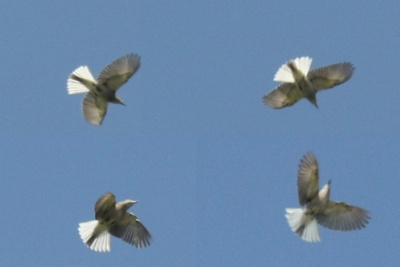 25–28 cm (9¾-11 in)
Dark greyish-brown upperparts; darker on wings
Pale supercilium
White throat heavily streaked black
Pale greyish-brown breast and flanks
Pale centre to belly
White tail with dark greyish-brown central rectrices
Heavy, dark bill
Distribution
South America: found in Ecuador, Peru, Bolivia, Argentina, and Chile.
Taxonomy
The scientific name has changed from andicola to albicauda because andicola was unavailable for this taxon; as a result, the subspecies was also changed, andicola to pollens.
Subspecies
Two subspecies are recognized[1]:
Andes of Ecuador (north to Imbabura)
Habitat
High-altitude shrub and grassland, farmed arable and pasture, semi-arid bushy country, open areas with sparse vegetation and scattered rocks.
Behaviour
Diet
They use a conspicuous perch to hunt for their prey, which consists mostly of large insects, small mammals, lizards, frogs, eggs or nestlings of other birds.
References
Clements, J. F., T. S. Schulenberg, M. J. Iliff, D. Roberson, T. A. Fredericks, B. L. Sullivan, and C. L. Wood. 2018. The eBird/Clements checklist of birds of the world: v2018. Downloaded from http://www.birds.cornell.edu/clementschecklist/download/
Handbook of the Birds of the World Alive (retrieved Aug 2018)
SACC proposal to change the scientific name of this species
Recommended Citation
External Links