This article is incomplete.
This article is missing one or more sections. You can help the BirdForum Opus by expanding it.
Alternative name: White-breasted Parakeet
Pyrrhura albipectus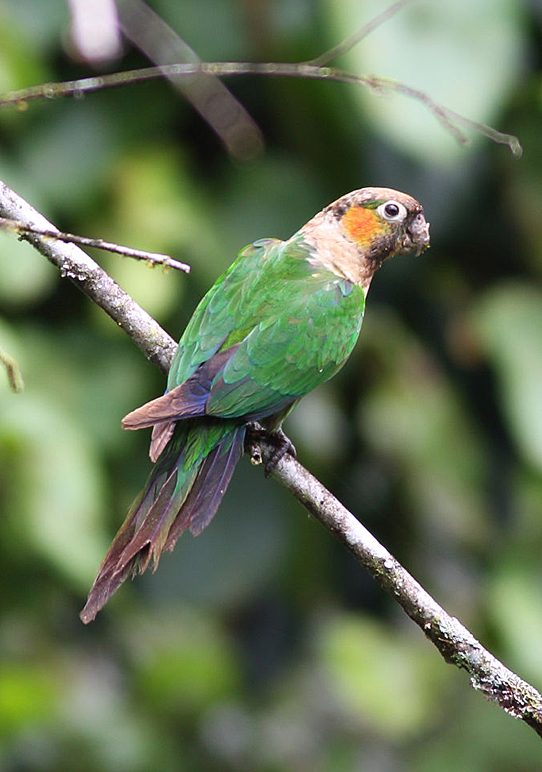 Identification
24 cm. Dusky crown with pale grey fringes on hind part, thin red frontal band, yellow-and-green scaled cheeks and orange ear-coverts, full white collar and yellow breast, green belly and rest of upperparts, green wings with red primary coverts and carpal area, and bluish primaries, green tail, dull red on underside. Immature lacks frontal band and has paler ear-coverts.
Distribution
South-east Ecuador and northern Peru.
Taxonomy
Habitat
Upper tropical forest.
Behaviour
The diet includes fruit, seeds and flowers.
External Links