Aburria aburri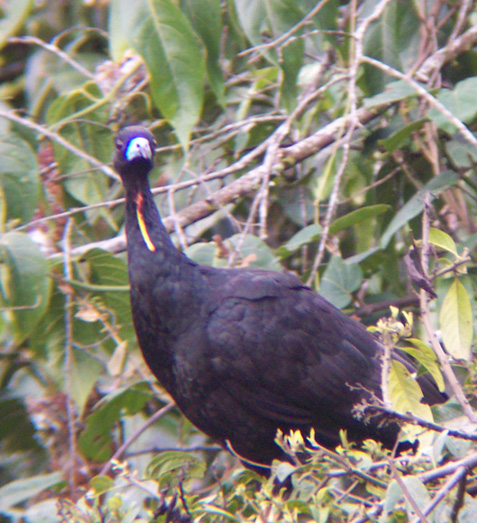 Identification
72-78 cm. All black, long slender red and yellow wattle hangs from throat, legs yellow, bill blue.
Distribution
North-west Venezuela (very rare), Colombia, Ecuador to southern Peru.
Taxonomy
This is a monotypic species.
Habitat
Wet montane forest, forest edge and and tall secondary growth.
Behaviour
The diet includes fruit.
This species has a unique whirring song.
External Links