Haematopus finschi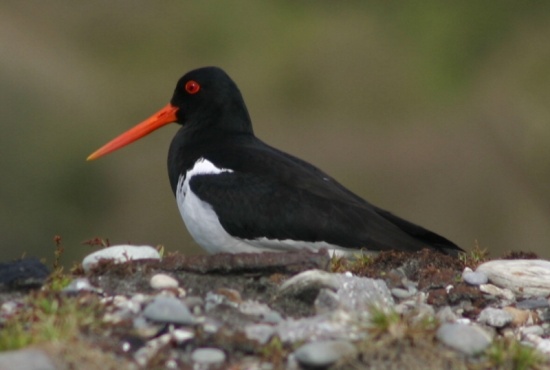 Identification
46cm. Black head and upper surfaces, and a white belly and a white Y pattern between the chest and the folded wing, long red-orange bill and red legs.
Distribution
Breeds in highlands of South Island (New Zealand); winters to North Island.
Taxonomy
Monotypic.
Habitat
Rivers, open paddocks and cultivated land, lake beaches, coastal estuaries, bays, beaches, sandflats and intertidal mudflats.
Behaviour
The diet includes molluscs and worms.
It nests in sand scrapes on farmland or gravel banks. 2 - 3, brown eggs, blotched dark and pale brown, are laid and incubated for 24-28 days, by both sexes. The young fledge 6 weeks after hatching.
External Links
GSearch checked for 2020 platform.1