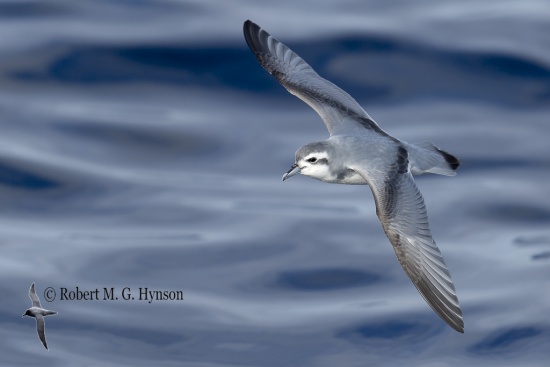 Alternative name: Thin-billed Prion
Pachyptila belcheri
Identification
Length 26cm. Underparts white, back grey with conspicuous dark W on wings and back. Gray of back wraps partly around neck. Thin blue-grey bill, pale blue feet. White supercilium gets broader behind the eye, darker lines above and below. Tail has a thin black tip.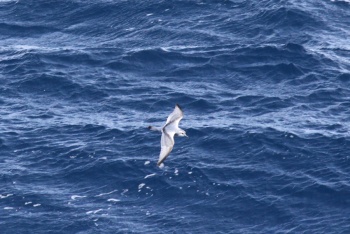 Distribution
Southern Ocean and around Antarctica, Argentina, Australia, Brazil, Chile, Falkland Islands, French Southern Territories, Kenya, Republic of Mauritius, New Zealand, Peru, Saint Helena, South Africa, South Georgia and the South Sandwich Islands, and Uruguay.
Taxonomy
This is a monotypic species[1].
Habitat
Open sea and islands for breeding.
Behaviour
Diet
The diet includes mainly crustaceans, with some fish and squid. It drinks seawater and has salt glands to get rid of extra salt.
Breeding
This bird only goes to land to bring up its young. They nest in burrows under rocks or under low plants. One egg is laid and both parents look after the chick.
References
Clements, J. F., T. S. Schulenberg, M. J. Iliff, D. Roberson, T. A. Fredericks, B. L. Sullivan, and C. L. Wood. 2016. The eBird/Clements checklist of birds of the world: v2016, with updates to August 2016. Downloaded from http://www.birds.cornell.edu/clementschecklist/download/
Recommended Citation
External Links