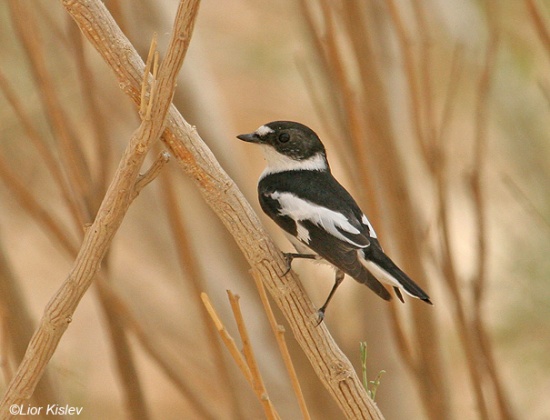 Ficedula semitorquata
Identification
12-13.5 cm
Male
Black upperparts
White underparts
White half-collar
Large white wing patch
White tail sides
Large white forehead patch
Pale grey rump
Broad black bill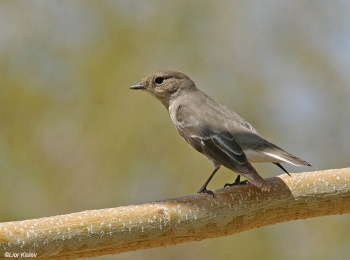 Similar Species
European Pied Flycatcher and Collared Flycatcher
Distribution
Montane forests of the Balkan Peninsula to north-western Iran; winters in East Africa.
Taxonomy
This is a monotypic species[1].
Habitat
Mountainous areas of deciduous woodland, especially oak and hornbeam. Desert villages and wadis.
Behaviour
Breeding
The open nest is placed in a hole in a tree. The clutch consists of 4-7 eggs.
Diet
The diet includes insects caught in flight.
References
Clements, JF. 2010. The Clements Checklist of Birds of the World. 6th ed., with updates to December 2010. Ithaca: Cornell Univ. Press. ISBN 978-0801445019. Spreadsheet available at http://www.birds.cornell.edu/clementschecklist/Clements%206.5.xls/view
Wikipedia
Recommended Citation
External Links
Search the Gallery using the scientific name:
Search the Gallery using the common name:
GSearch checked for 2020 platform.