This article is incomplete.
This article is missing one or more sections. You can help the BirdForum Opus by expanding it.
Cichlopsis leucogenys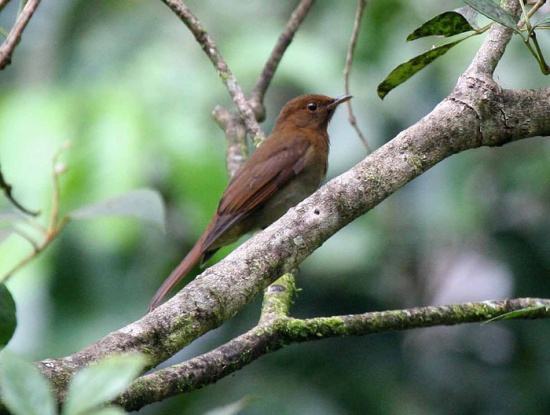 Identification
Distribution
Brazil, Colombia, Ecuador, Guyana, Peru, Suriname, and Venezuela.
Taxonomy
Formerly sometimes placed in genus Myadestes.
Habitat
Scarce and very local in lower and middle growth in moist montanes inside foothill forest.
Behaviour
Usually occurring singly; inconspicuous and frequently overlooked unless singing. Singing birds flutter wings.
External Links