This article is incomplete.
This article is missing one or more sections. You can help the BirdForum Opus by expanding it.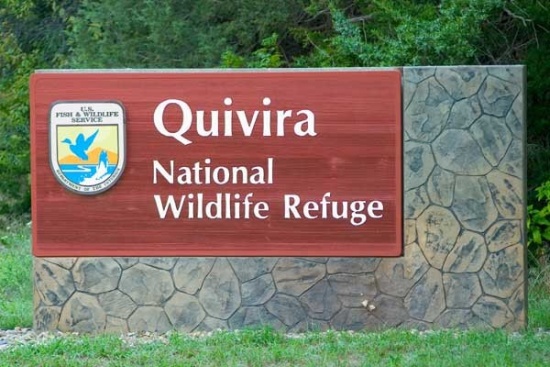 Overview
Quivira National Wildlife Refuge is teeming with birds and wildlife at all times of the year. Spring and fall are the best with hundreds of thousands of migratory birds and waterfowl. Plan on spending at least one full day, if not two or more. Quivira NWR is one of the crown jewels of the Central Flyway. A series of salt marshes, with two large ones, it is fed by the Rattlesnake and Peace creeks, as well as abundant ground water and artesian springs and rainfall. Over 400 species of birds migrate through and/or inhabit Quivira NWR. The refuge is well managed and there's lots to see and do in and around the 29,000 + acre refuge and beautiful surrounding sand prairie.
Birds
Notable Species
"to do"
Rarities
"to do"
Check-list
Birds you can see here include:
"to do"
Other Wildlife
"to do"
Site Information
This place is a photographer's and bird spotters dream!
History and Use
"to do"
Areas of Interest
"to do"
Access and Facilities
Many of the roads which are gated closed can be hiked in on!
Contact Details
Quivira National Wildlife Refuge 1434 NE 80th Street Stafford, Kansas 67578i 620-486-2393
External Links
Content and images originally posted by MelissaAnn