This article is incomplete.
This article is missing one or more sections. You can help the BirdForum Opus by expanding it.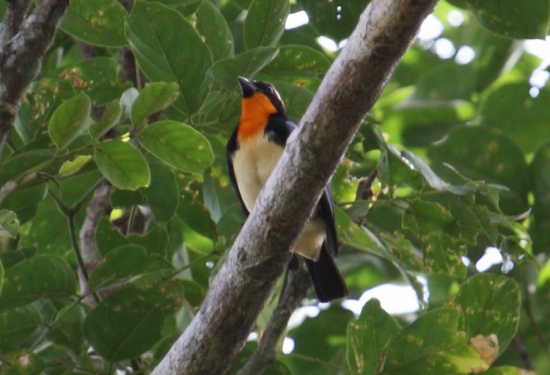 Wetmorethraupis sterrhopteron
Identification
Distribution
Taxonomy
This is a monotypic species1.
Habitat
Forest and edge over dry ground at tropical elevations.
Behaviour
Mostly in canopy, often probing moss etc. on main branches. Eats invertabrates and fruit.
References
Clements, James F. 2007. The Clements Checklist of Birds of the World. 6th ed., with updates to October 2007. Ithaca: Cornell University Press. ISBN 9780801445019
External Links