Cephalopterus penduliger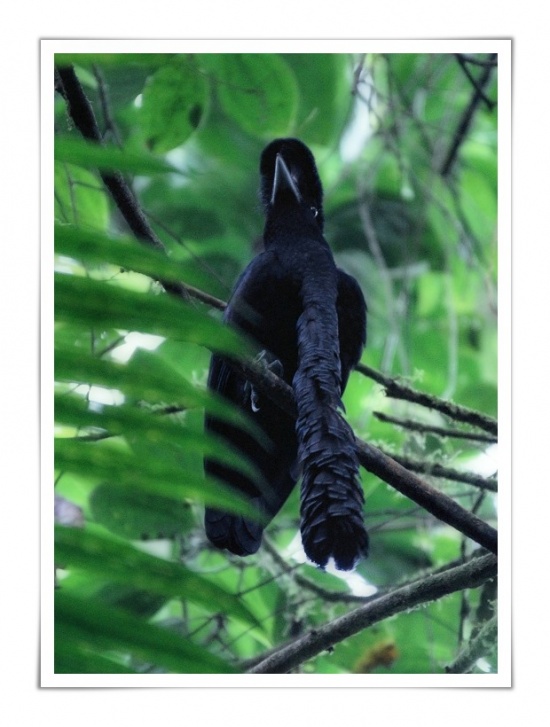 Identification
41-51 cm (male) or 36-46 cm (female).
All black with overhanging crest and long wattle hanging from central chest. Female and immature similar, but crest smaller and wattle much reduced or absent.
Distribution
Western Andes of south-western Colombia and western Ecuador (south to El Oro)
Taxonomy
Monotypic[1]
Habitat
Humid forest at 150-1800 m asl.
Behaviour
Diet includes fruit.
Vocalizations
Males are known to display at leks and during displays give a foghorn-like booo sound. Females have an alarm call described as aaugh.
Reported as difficult to see outside lekking season.
References
Clements, JF. 2008. The Clements Checklist of Birds of the World. 6th ed., with updates to December 2008. Ithaca: Cornell Univ. Press. ISBN 978-0801445019.
Restall et al. 2006. Birds of Northern South America. Yale University Press. ISBN 9780300124156
Recommended Citation
External Links