This article is incomplete.
This article is missing one or more sections. You can help the BirdForum Opus by expanding it.
Chaetocercus bombus
Acestrura bombus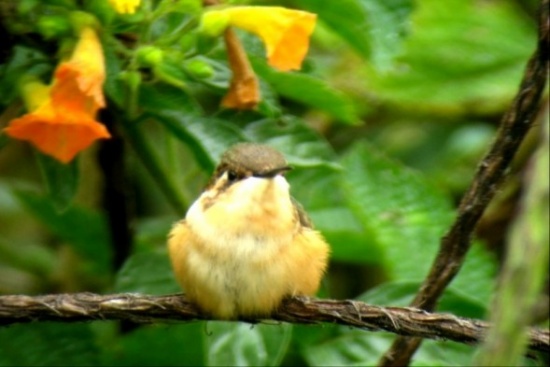 Identification
6-7 cm. Male has dark bronze blue-green upperparts and belly. Rosy gorget. Forked tail. Female similar upperparts, but underparts are cinnamon, with tawny sides and vent. Both sexes have a straight black bill.
Distribution
Taxonomy
This is a monotypic species. In the past, this species was placed in the genus Acestrura.
Habitat
Humid evergreen forest.
Behaviour
External Links